Uniting the world to tackle climate change, making information and action inclusive for the disabled community is imperative throughout the process. We speak to the campaigners working to fight for climate justice for everyone.
Tackling climate change is a priority for everyone across the world. Unfortunately, many voices are not being heard when discussing not only the impact of climate change, but how climate change can affect different communities.
Whether in the bustling cities, small country villages or the indigenous communities of Nepal: everyone is affected with climate change, it is the topic that should be on all our lips.
HIDDEN IMPACT
"People's lives are being impacted," explains Mary Keogh, advocacy director at CBM Global, an INGO working alongside people with disabilities.
"Impact is dependent on the country, it is different in African countries such as drought, but, equally in the UK, you have flooding or cold and ice in winter and the extra costs that come with this affects people with disabilities and everyone else."
Ahead of a significant year relating to climate change with the UN Climate Change Conference (COP26) set to be held in Glasgow, CBM Global and the European Disability Forum (EDF) connected to speak with the disabled community across the world to hear their thoughts and feelings on climate change.
"Not only that, people with disabilities are more impacted by the effects of climate change for example flooding, having to leave home to move to a different part of the country."
BARRIERS
Gordon continues: "People with disabilities who have already faced huge barriers to participate in society anyway and when something like this happens the barriers are increased and exacerbated. There are more barriers, more challenges.
Launched during the European Development Days (15 to 16 June 2021), Mary, Gordon and the wider CBM Global and EDF network connected over Zoom to discuss disability representation in the fight against climate change to create two videos highlighting barriers, solutions and opinions of climate change for people with disabilities. 
POLICY
At present, the impact of climate change on persons with disabilities and how the disabled community can help provide solutions are very under researched with many policies not only inaccessible but bearing no mention to disability.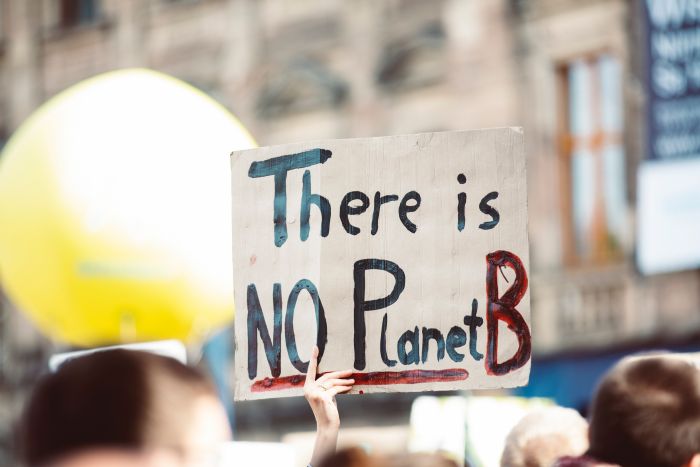 Reiterating Gordon, Mary adds: "It is really important that everyone has their voice heard around climate change and persons with a disability are no different in that sense.
UNITED
Speaking with members of the indigenous community who are disabled, wheelchair users based in Africa and beyond, a call-out on social media saw many disabled activists coming together to interact with CBM Global and EDF to share their experiences of working in the field of climate change or expressing their requirements for support.
"The most common theme that arose is that people with disabilities are not engaged and not involved in the climate discussion at any level," says Gordon.
"Some people were already experienced and working at a high level of advocacy in their country's others working in a community level, but everyone wanted to be more involved but were not because they didn't know how to be and things were moving on fast without them.
Through the videos, the upcoming COP26 conference and amongst grassroots organisations: the need for disabled voices to be heard in terms of climate justice has never been more pertinent.
If you are interested in sharing your voice on climate change and climate justice, get involved with your local grassroots group and to learn more about participating in COP26 visit Inclusion Scotland.
You can watch the Disability Inclusive Climate Justice videos on CBM Global's website. Learn more about COP26 here and the European Disability Forum here.