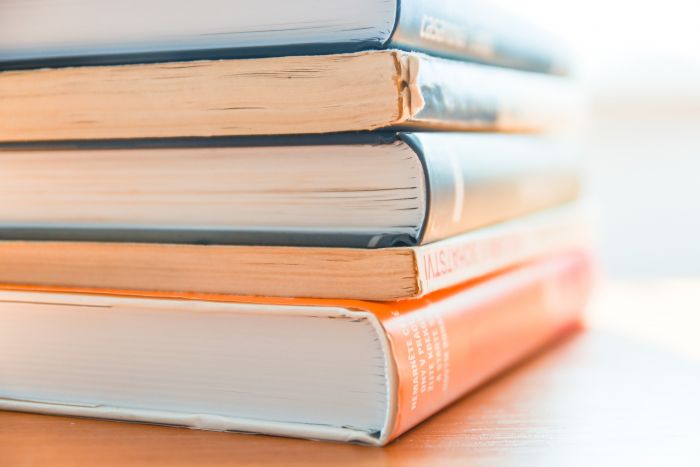 Curling up with a good book is one of the life's greatest joys. Reading is also a way for us to connect with one another and step into the shoes of someone with completely different experiences than our own. While there are many famous books about disabilities – To Kill a Mockingbird, Of Mice and Men, What's Eating Gilbert Grape – the majority of them are written by non-disabled authors. So, to celebrate World Book Day, we've rounded-up some great fiction written by authors with disabilities. Get stuck in!
The Diving Bell and the Butterfly by Jean-Dominque Bauby
The Diving Bell and the Butterfly is a memoir by French journalist, Jean-Dominque Bauby, who suffered a stroke which left him with locked-in syndrome. While he was mentally aware of his surroundings, Bauby was physically paralysed with only some movement in his eyes and head. Incredibly, Bauby wrote The Diving Bell and the Butterfly by blinking his left eyelid – an assistant would read the French alphabet and Bauby would blink when they got to the correct letter. Each word took about two minutes to write and the entire book took 200,000 blinks to write. The memoir is about Bauby's life before his stroke and is a fascinating portrait of living with locked-in syndrome.
Kindred by Octavia E. Butler
Octavia E. Butler is one of the world's most acclaimed sci-fi writers, but not many know that she dealt with severe dyslexia her whole life. Despite her learning impairment, Butler wrote a whooping 15 books in her lifetime. Her most famous novel, Kindred, incorporates time-travel and American history as the protagonist, a young African American woman, is sent back in time to when slavery was legal in America. Kindred is a moving and emotional book about our connections to the past and social discrimination.
My Left Foot by Christy Brown
Christy Brown was an Irish painter and writer, born with cerebral palsy. Physically affected by his disability, Brown could only write and paint by holding a pen or paintbrush in his left foot. My Left Foot is Brown's memoir about growing up in 1950s Ireland and the challenges he faced as cerebral palsy wasn't understood in the way it is now. It's also a deeply personal look into the life of one of the 20th century's greatest artists.
Fried Green Tomatoes at the Whistle Stop Café by Fannie Flagg
We've all seen the film adaption with Kathy Bates, but have you read the original book? Fannie Flagg wrote the film screenplay as well as the original novel about friendship between two women in the American South. Flagg has spoken openly about having dyslexia since childhood: "I was, am, severely dyslexic and couldn't spell, still can't spell. So I was discouraged from writing and embarrassed." Ignoring the advice of people who told her she would never be a writer, Flagg persevered and ended up being receiving an Oscar nomination for best adapted screenplay in 1991.
Typed Words, Loud Voices edited by Amy Sequenzia and Elizabeth J. Grace
Typed Words, Loud Voices is a collection of stories written by people with disabilities that limits their ability to speak. Sequenzia and Grace decided to create the collection because people with disabilities and people who are unable to physically talk are often viewed as not knowing their own mind or having their own ideas and opinions. Typed Words, Loud Voices explores the different ideas about what having a "voice" means and how people who might not be able to physically speak, have a voice through the written word.
If you have a favourite book about a writer with a disability, Tweet us and let us know!