A new survey from Carers Trust has revealed the devastating impact of the cost of living crisis, paired with the increasing intensity of caring responsibilities for children and young people who provide unpaid care to family members.
The report is released today (9 March) ahead of Young Carers Action Day on 15 March, an event from Carers Trust which aims to raise awareness of the impact on young people of fulfilling their caring role without the proper support.
Alarming findings
The UK-wide survey of 1,109 young carers under the age of 18 and young adult carers aged 18-25, including 181 living in Scotland, showed alarming findings, with many young people contributing to or managing the family finances. In Scotland, 36 per cent of respondents said they always or usually face additional costs because they are a young carer or young adult carer, and 66 per cent said the cost of living crisis is always or usually affecting them and their family.  
The survey also found that caring responsibilities were intensifying. More than half of those surveyed in Scotland report caring for between 20 and 49 hours a week whilst also balancing their studies, work and lives outside of caring.  However, as many stated in the survey, this does not reflect the extra time they spend worrying about the needs of the person they care for and so the true figure could be much higher.
In total, 54 per cent of young carer and young adult carer respondents in Scotland said the time they spend caring has increased in the last year, and 36 per cent said they now care for more people than they used to.  
Education and wellbeing
A higher proportion of those caring for more hours per week reported problems with money, not having time to socialise, feeling stressed and worried and not getting enough rest, sleep or time for themselves.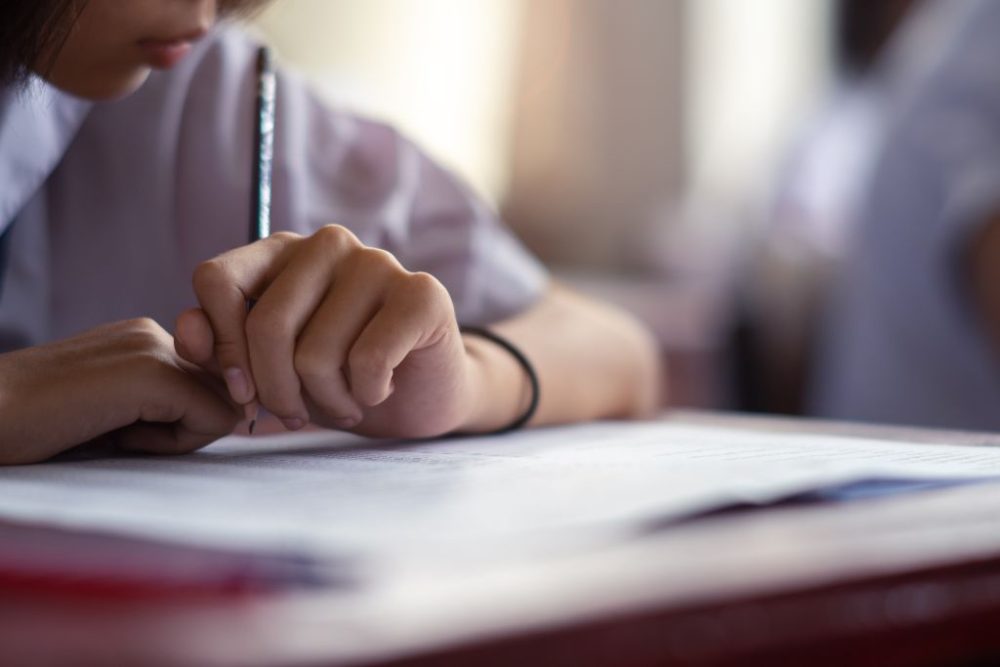 When asked about education, almost half of respondents in Scotland said that they never or do not often get help in school, college or university to balance caring and education work, with a third of overall respondents saying they usually or always struggle with that balance. A lack of support from schools was also highlighted, with 32 per cent of Scotland respondents saying there is not often or never someone at their school, college or university who understands them being a carer. 
For those who work, 50 per cent always or usually struggle to balance caring with paid work in Scotland. 
The findings point towards these pressures having a devastating effect on mental health. Many young carers and young adult carers struggle with emotional wellbeing and feel stressed, overwhelmed or drained. The survey revealed that 52 per cent of respondents in Scotland always or usually feel stressed. 
Illustrating the overwhelming nature of being a young carer, one respondent says: "You don't get to have bad days. If you have a bad day, the whole house can fall into disarray. It's exhausting and traumatic." 
Timely reminder
Speaking to Enable Magazine, Louise Morgan, director of Scotland at Carers Trust, said: "This survey provides a timely reminder of how the current environment is adversely affecting the lives of young carers in Scotland.
"At Carers Trust, we are well aware of the care that young carers provide to family members and how that intensified during and coming out of the pandemic.  We already know that caring responsibilities take a toll on young carers'  health, education, financial and social opportunities, but young carers are now telling us that the time they spend caring has increased by 54 per cent over the past year.  Add to this the impact of the cost of living crisis and the difficulty of taking a break away from caring and we have over 29,000 young carers being caught in a perfect storm.
In their responses, young carers and young adult carers highlighted the key things they need support around: mental health; money and finances; education and a break from caring.
Based on the survey's finding, Carers Trust has made recommendations, calling for:
All schools, colleges and universities to appoint a Young Carers Champion with strategic responsibility and oversight for identifying and implementing appropriate support.
Scottish Government to introduce a fully resourced right to short breaks for all unpaid carers with dedicated funding.
Improved access to financial support for young carers and young adult carers, including extending Carer's Support Payment (currently Carer's Allowance) eligibility to unpaid carers in full-time education.
Scottish Government to increase the level of funding for young carer and young adult carer support and ring-fence it.
Get the latest news and interviews by following Enable on social media: Twitter, Facebook or Instagram.