Our mental health has been tested in ways it has never experienced before. With fears a mental health crisis is on the horizon it's time we spoke about the elephant in the room and took some time to be kind to our mental wellbeing.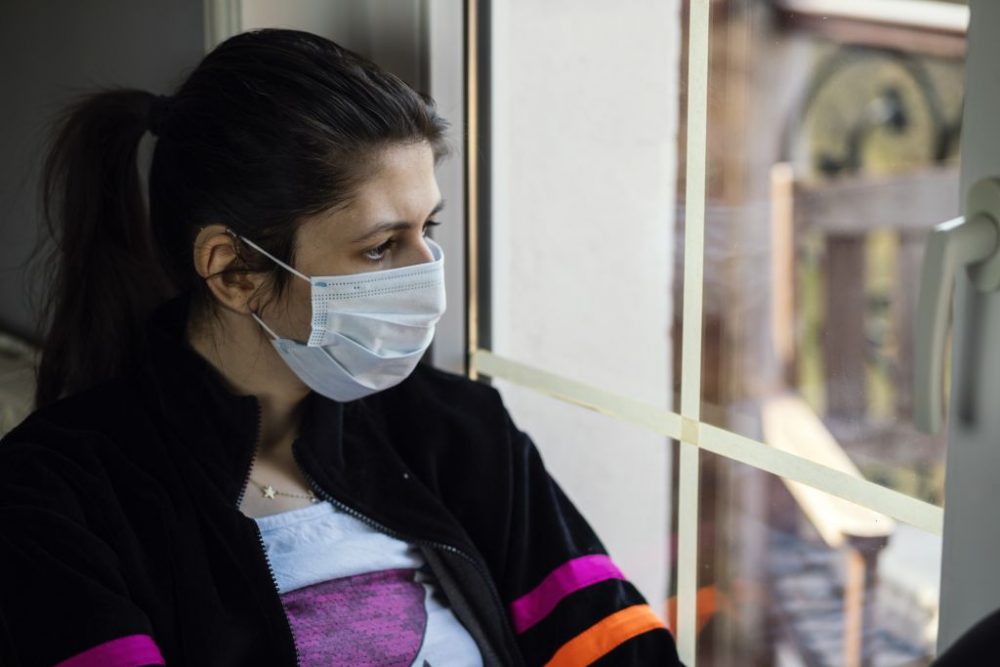 As we manoeuvre throughout our lives there may be times we find challenging and without direction.
The scale of those challenges and how it impacts people is individual, but the most recent coronavirus outbreak has had a knock-on effect on our mental health, with concerns being raised on the impact lockdown will have on our mental health going forward.
Easing out of lockdown has left many feeling exhilarated and others feeling overwhelmed, helpless and anxious. Being kind to yourself and your local community is imperative for improved mental wellbeing.
BE KIND
"In the face of coronavirus, it felt important to remind ourselves what a difference we can all make to each other with acts of kindness," explains the team at Mental Health Foundation, a charity working to support people to thrive by understanding, protecting and sustaining mental health.
This year's Mental Health Awareness Week, which took place virtually from 18 to 24 May, celebrated the simple acts of kindness that we can make in the community during the ongoing uncertainty that we all found ourselves in.
"We wanted to start a conversation about the sort of society we want to see emerge from the pandemic – and what the government should do to support kindness," the team continues.
"That conversation seems all the more urgent, following the murder of George Floyd in the United States, and the pain, fury, fear and sadness it has sparked across the world."
Kindness can come in many different forms. Getting items from the local shops for a neighbour who is shielding to taking the time to be aware that the rules and guidelines may be challenging for some members of the community, simple acts of kindness can have a significant impact on our own mental wellbeing.
And now, more than ever before, we need to use this kindness to start talking about how our mental health may have been impacted by the pandemic.
YOUR MENTAL HEALTH
"It's hard to generalise because everyone's experience of the lockdown is different – some are finding it intolerable and others don't want it to end. Furthermore, people's experiences under lockdown have changed over time," explains the Mental Health Foundation team.
"It seems inevitable that for some people, the many stresses and isolation of lockdown, will have led to difficult mental health experiences, or exacerbated existing problems."
The mental toll of lockdown and the anxiety or fears surrounding illness, bereavement, isolation and beyond can be a significant step back for people with lived experience of mental health conditions.
Plus, this additional time alone may have intensified underlying mental illness. Liz Whiteley is a psychotherapist and counsellor who specialises in disability counselling.
During lockdown Liz was shielding and running online counselling sessions.
"A lot of clients explain they feel their depression and anxiety from years ago have resurfaced, because there are no distractions," Liz says.
"Simply sitting with yourself can sometimes be the hardest thing to do, especially if you struggle with who you are."
Another factor that may cause issues around your mental health can be a sense of losing your identity or sense of self.
IDENTITY
"When we went into lockdown our identity and sense of who we are revolves around what we do," emphasises Liz.
"Our jobs, our hobbies, our social networking: It really is impacted when you are removed from this structure, we lose who we are."
For some in the disabled community their identity may have flourished by spending more time with friends or family, or even the recognition from society of the challenges disabled people face on a daily basis when housebound.
However, as we transition and reintegrate into society, there are increasing concerns about a mental health crisis. Liz continues: "The understanding of each other has been built on the same needs and requirements.
"The fact that this is going to change again will leave a lot of people isolated and lonely, it's going to cause a lot of anxiety for those people."
Going forward it is imperative that we are kind to ourselves and don't feel pressured or guilty for challenging when we feel uncomfortable, overwhelmed or in need of support.
HONEST
"Everyone has been through it; everyone has struggled with mental health in their own way; if we're not open and honest about how we're feeling coming out of lockdown and how you were in lockdown it's going to create more of a divide than there was before," Liz explains. Being kind to others can come more naturally than being kind to ourselves.
Lockdown may have knocked your confidence, reignited feelings of depression or anxiety, but in our 'new' world it's imperative we speak openly about our mental health.
The team at the Mental Health Foundation adds: "It can also be helpful to remind ourselves that we are as important and worthy of care and kindness as every other person."
Positive and negative, we have entered a new world, in this new world we need to take the chance to celebrate who we are.
Liz fervently advises: "Be kind to yourself and seek help when you need it.
"Look at what you want to achieve now. We are in a new normal, here we can create the normal we want; we don't have to fall into the categories that people expect of us."
But taking the time to be kind to ourselves, as well as being more patient with others, we can take this opportunity to reassess our thinking around mental health and how we want to be treated.
Guidance on managing your mental health is available from Mental Health Foundation, Mind, and CALM. Samaritans can help during a crisis, call 116 123.