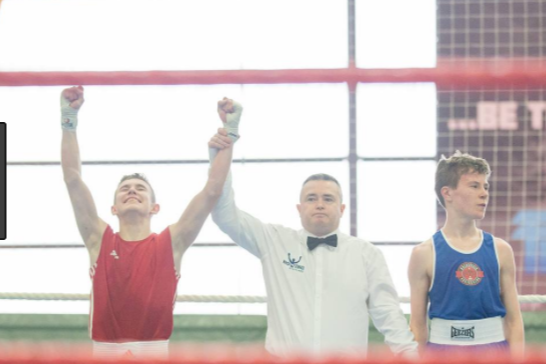 Rhys McCole might be the busiest teen around. At just the age of 16, he's a student at Notre Dame High School in Greenock, a boxer, a member of the SportScotland and Young Scot's Young People's Sports Panel, and is now the Ambassador for the Year of Young People. Oh, and he does it all while living with six disabilities. We had a chat with the inspiring teen when he was announced as this year's Ambassador.
What does being on the SportScotland panel involve?
The Sport Panel involves helping to shape and develop sport in Scotland, meeting various people, organisations, providing a focal point and voice for young people to express their views. You get to travel around Scotland and visit many sporting venues and events. It's a wonderful opportunity and an amazing experience.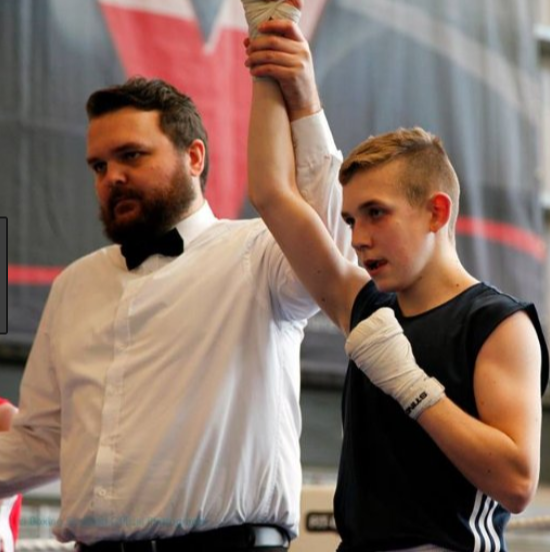 How do you feel about being the Ambassador for the Year of Young People?
I feel so honoured and very humbled. It's a historical moment and a world first. A whole year dedicated to Young People is a fabulous opportunity. I am very grateful and hopefully all our young people continue to shine and embrace the opportunities that are being provided. Exciting times!
Tell us a little about your boxing career.
I started training at age 10, trained till I was 13 years old, and then started competing. I've worked hard and have been fortunate to win some medals and national titles. Despite being registered disabled, I do mainstream boxing, and I'm proud that I get in a ring and box with people with some advantages over me.
What are some of the challenges you've faced? 
The first challenge I faced was being denied the opportunity to box due to having disabilities. I had to prove I was brave enough, then fit enough to pass the medical. There wasn't much disability awareness in boxing at the time. The next challenge was entering the ring in a competition itself. Then dealing with losing and finally dealing with winning. It's a very tough sport and unforgiving at times as well as physically and mentally challenging, but the enjoyment, satisfaction and regimented routine keep me focused and positive. My local club Greenock Boxing have been so good at supporting me.
You're clearly a very busy person! How do you balance being on the panel, school, and your sporting career?
I am busy but I think that's a good thing. I balance it all by planning, preparing, and making myself available as much as possible. It's basically time management, and dedication. I see it the same way I see my sport: Plan, Prepare, Do, and Review.
Do you think it's important to have athletes with disabilities on the SportScotland panel?
Yes, very important. It provides a platform and opportunity to show that everyone is equal. It really proves that inclusion and encouragement are not just words. For any organisation to be unafraid of disabilities and to promote inclusion I think speaks volumes about SportScotland and YoungScot's ethics
What advice do you have for young people, especially young people with disabilities, who want to get into sports but don't know where to begin?
Just believe in yourself, don't be afraid to try and don't worry about what others think. Choose a sport you like, give it a go, have fun, enjoy it, and keep trying. Be a positive role model and always remember people with disabilities have abilities so go and show it! Be proud of who you are. Everyone is entitled to join in and if I can do it, so can you. Believe me!
Find out more on the Year of Young People's website.