On Mother's Day, charity Leonard Cheshire are encouraging you to have a cuppa with BBC TV Gardener's World presenter Mark Lane and learn how to plant your own hanging basket.
This Sunday (14 March), Leonard Cheshire and Mark Lane, the charity's global ambassador for gardening and wellbeing, will present an exclusive broadcast event, with all funds from ticket sales going to the disability charity.
As we approach spring, gardening is the perfect hobby to pick up and has plenty of benefits. Hosted on Zoom by professional gardener and wheelchair user Mark Lane, this one-off event from Leonard Cheshire will teach you how to hang your own hanging basket.
"I think it's a lovely way of saying thank you to our mums or parents or to your auntie or whoever really, a lovely way to say thank you and I think it's the perfect time with the fact that it coincides with spring," expresses Mark.
Ambassador
In his role as global ambassador for gardening and wellbeing, Mark works with Leonard Cheshire to ensure outdoor spaces at the charity's residences are accessible, and to bring the benefits of gardening to a wider audience.
"I'm going to as many residences as we can and looking at the outdoor spaces and seeing if we can improve them or make them more accessible, but at the same time showing residents that gardening can be an incredible activity and it doesn't matter what level of ability you have," expresses Mark.
"Another side is really promoting Leonard Cheshire to as wide an audience as possible and showing how gardening is really good for both physical and mental wellbeing, and especially for people with disabilities."
Event
As Mother's Day approaches, the charity wanted to do something to celebrate families after the last year, Mark explained: "With lockdown and hopefully the end of lockdown nearly in our sights and spring just around the corner, we thought wouldn't it be lovely to do something to give back to people.
"A few ideas were put around then eventually Leonard Cheshire loved the idea of doing masterclass on hanging baskets so I'll be there via Zoom, probably throwing a lot of floral around because I'm really messy with hanging baskets and pots, but really talking about plants, combinations, textures, scents, colour combinations, how to put them together as well as different types of hanging baskets."
Those attending the event can follow along with Mark as he shares tips, or relax with their favourite treat as he shows the best ways to create a beautiful hanging basket.
"What we're doing in addition to that is running a competition as well. Create your wonderful hanging basket then send us photos and I will judge them, and they will have a chance to win a 60 minute consultation with me and that can be about anything."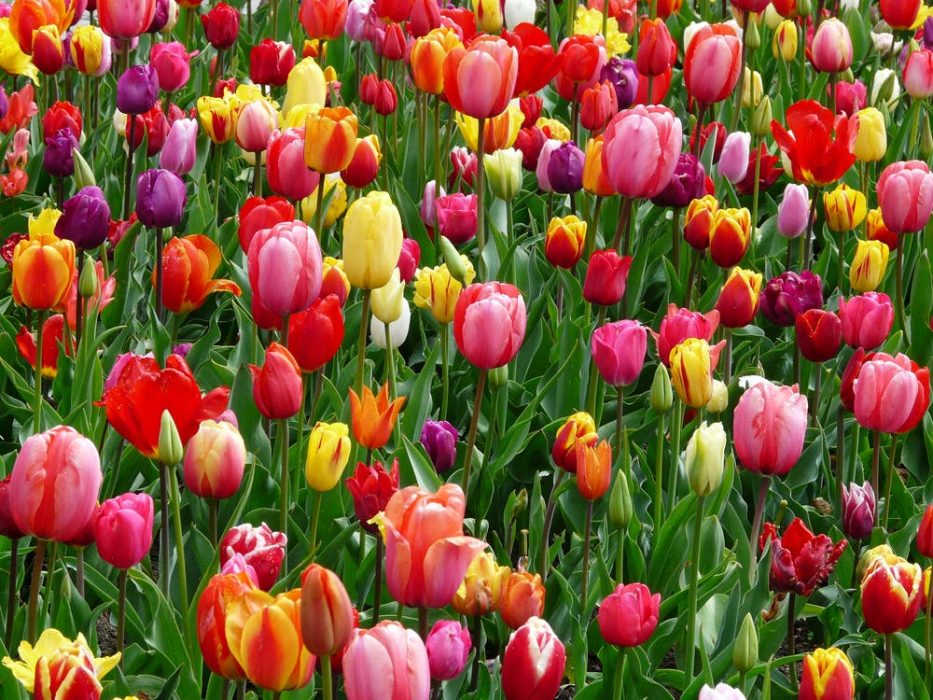 As the weather gets warmer and more plants are in season, spring is the perfect time to start gardening again.
"For most people I think the whole idea is that spring is also like a renewal and a great time to sort of think about the year ahead and plan for the year ahead," explains Mark.
"I think it's a lovely way of getting all together and having a chat, talking about gorgeous plants, giving wonderful tips and giving sort of a little cheat sheet at the end to take away and create their own masterpieces."  
Tips
Ahead of the event, Mark shares some of his top tips for the perfect hanging basket with Enable, he says: "What you want to do is get a good mix of upright plants as well as trailing plants. Thinking about their final height and what spread are and the trailing length and then putting it together," stresses Mark.
Thinking about your basket from all angles will help to make it as full and colourful as possible, Mark adds: "People a lot of the time forget about uprights, hanging baskets normally hang by strings or chains so why not put a little climber in there because it will grow up so you have an additional colour then you can have colour from May all the way through to the first frost."
Find out more and purchase your tickets here.
What will you be planting this spring? Let us know on social media, Twitter, Facebook or Instagram.