Two community diabetes nurses are getting ready to cycle almost 100 miles to raise funds for Diabetes UK, and inspire their patients to get more active.
Anwen Jones and Helen Saunders work in Ceredigion, for the Hywel Dda Health Board. The pair will be undertaking the challenge of cycling from Borth to Cardigan on 8 June, winding their way through their surgery areas.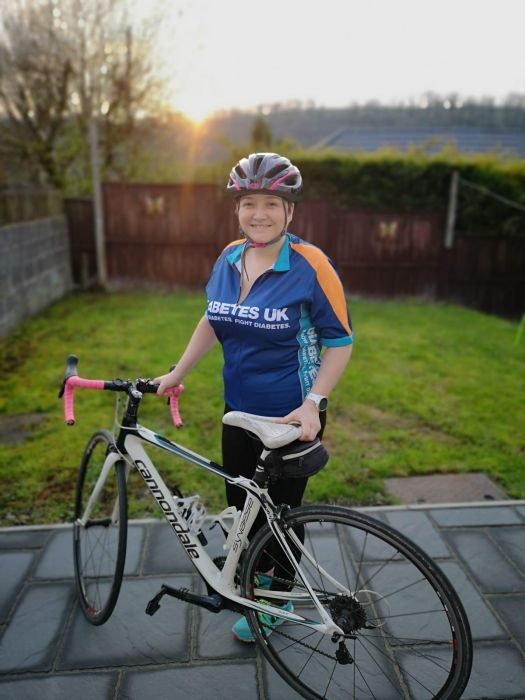 "We decided last year that it would be a good idea to do something to try and raise awareness of diabetes and try and encourage our patients to be a little more active," explains Anwen.
CONDITION
Type two diabetes is a condition that often develops in adulthood. It occurs when the body cannot produce enough insulin, or the insulin you do produce doesn't work effectively.
It can be prevented, in many cases, by eating a healthy diet and regularly completing the recommended weekly amount of exercise.
"Our area is very rural so we could do a straight line from north to south," says Anwen. "However, we wanted to involve every area we work in, so we're zigzagging across the county so that everyone can join in."
EXERCISE
Regular exercise is beneficial to people who have been diagnosed with type two diabetes. It helps to reduce glucose levels, insulin resistance, improve cardiovascular health and lose any excess weight.
"I'm not a cyclist, or naturally fit, so I wanted to show our patients that if I can do it, anyone can," Anwen urges.
"When we came up with the idea, Helen didn't even have a bike. Hopefully, it will inspire our patients to do whatever they can, comfortably and physical ability-wise, to get involved."
How are you keeping active through the warmer months? Let us know on Twitter and Instagram.