The festive season will look different this year, but that shouldn't dampen your Christmas spirit. This year's virtual Christmas will make events more accessible and inclusive.
There's no denying this festive season will seem different to previous years, but that shouldn't leave you saying bah humbug, there are still plenty of ways to get in the festive spirit.
This year, Christmas is going virtual. A greater shift to online events will mean Christmas is more affordable and accessible with no need to get transport or navigate new shop layouts.
It also removes the race to get tickets for your favourite festive events.
As well as being more accessible, this year's virtual Christmas will be safer if you are concerned about coronavirus and your disability.
Festive events
Letter or phone call from Santa
Dates throughout December
www.santa.co.uk
Your loved ones don't have to miss out on their annual visit from Santa if your local event has been cancelled or you are shielding.
Sign up to receive a letter, video call or sack from Santa to arrive on your chosen day. Each message is personalised with video calls arranged at your chosen time. This is perfect for little ones who become overwhelmed in crowds and avoiding disruption to your usual routine.
Place2Be virtual Christmas Carol Concert
3 December, 6:30pm
www.place2be.org.uk
Children's mental health charity Place2Be is taking their annual Christmas Carol Concert online. Book your ticket for 3 December to enjoy a night of carols, celebrity readings, festive fun and more. The event will be live streamed from St Marylebone Parish Church in Central London and will raise funds for vital children's mental health services.
Jack and the Beanstalk
Panto Online
4 December 2020 – 10 January 2021
pantoonline.co.uk
Is there panto this year? Oh no there isn't. Oh, yes there is with the newly introduced Panto Online. With many pantos cancelled in many towns and cities across the land, Blue Peter legend Peter Duncan has returned with his biggest 'Here's one I made earlier' challenge to date.
Bringing you Jack and the Beanstalk – a socially distanced pantomime with ingenious sets, fabulous costumes, a real beanstalk, from 4 December, Panto Online is streaming directly into your home so everyone can enjoy a panto in 2020. Tickets are on sale now for £25.
Festive tours
World's Biggest Virtual Christmas Market
14-28 November
www.christmasmarket2020.com
Visiting a traditional Christmas market either at home or abroad is a festive ritual for many people. Many Christmas markets around the country have been cancelled this year, but you don't need to miss out. The world's biggest virtual Christmas market will take place in November, bringing vendors, live entertainment, recipes and more in a daily schedule of online events.
Last Christmas: London music special virtual tour
20 December, 7:30pm
www.walks.com
Grab a hot chocolate and your favourite festive snacks for a Christmas tour around London. This musical tour will visit the locations featured in the movie Last Christmas and will have you singing along to all of George Michael's Christmas hits. You'll get to explore London's West End and hear hidden stories about its history along the way.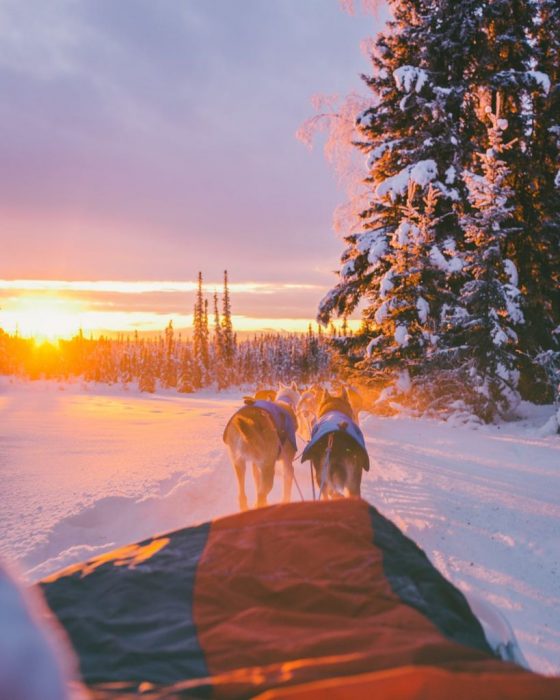 Lights over Lapland virtual tours
www.lightsoverlapland.com
Take a journey to Lapland without the hassle or expense of travel with a virtual tour. Using virtual reality videos captured last season, Lights over Lapland have six virtual tours for you to experience from the comfort of your sofa. See sled dogs hit the snow, take a tour of a reindeer herding village, witness Sweden's Ice Hotel and more.
Winter finances
Christmas is an expensive time for everyone with holiday celebrations alongside increased bills due to the winter weather: Taking care of our spending is paramount.
Paula Searle is vulnerability product manager at StepChange, the UK's leading debt advice charity, she says: "Over the festive season we can be faced not only with gifts to buy for our loved ones, but seasonal expenses such as higher energy bills."
It is normal to feel your finances are out of your control over the winter months.
"The best thing you can do to ease the financial pressures of Christmas is to plan ahead – it's not too late to do this and there's support available," reassures Nick Hill, money expert at the Money and Pensions Service.
"Setting a budget can help you avoid spending more than you can manage and will give you a clear picture of what costs you need to cover for gifts, food and other expenses," advises Nick.
If after making a budget you are still worried about how you will cover your Christmas and winter expenses, consider what gifts you will be giving this year.
"Most people would much prefer their loved ones to have a financially happy New Year than a swanky present," suggests Paula. Alongside the cost of Christmas, ensuring you can cover increased energy bill and stay warm is especially important for disabled people.
"The winter is a costly time, but it can be even harder if you're prone to falling ill due to a disability and find yourself unable to work as much or at all," admits Nick. Depending on your situation, you could be entitled to government help to cover the increased cost of bills over the winter.
"You could be entitled to government help through a warm home discount, a winter fuel payment, or a cold weather payment," reveals Paula.
If you are concerned about money over the festive season or further into the winter, you don't have to suffer in silence. You could start by speaking to a trusted friend or family member, or by getting in touch with organisations like StepChange or the Money and Pensions Service.
Get the latest news and discussions by following Enable on social media, Twitter, Facebook or Instagram.