The first accessible pregnancy test prototype has been unveiled by the Royal National Institute of Blind People (RNIB) to help blind and visually impaired women know their results privately for the first time.
In a campaign looking to promote and raise awareness of accessible design, it is hoped the prototype pregnancy test will highlight that even in 2020 women are having to rely on others to receive private medical information, including learning of a positive or negative result for pregnancy testing.
DESIGN
RNIB has launched a Design for Everyone category at their annual See Differently Awards, celebrating businesses and designers putting accessibility first.
"We wanted to design and create a proof of concept prototype to show that it can be done," said Eleanor Southwood, chairman of RNIB.
"Accessible design isn't something that's far off in the future; it's here and now, and we wanted budding designers to be able to think accessibly in future by sharing our work."
The campaign aims to raise awareness in the design community and call on businesses everywhere to put accessibility first when designing their products and services.
TEST
In terms of design, the pregnancy test has barely changed in over 40 years – meaning accessibility is severely lagging.
This is even more evident when blind and partially sighted women have to give up their right to privacy and dignity to undertake a pregnancy test, meaning an interpreter will know the test results prior to the woman taking the test.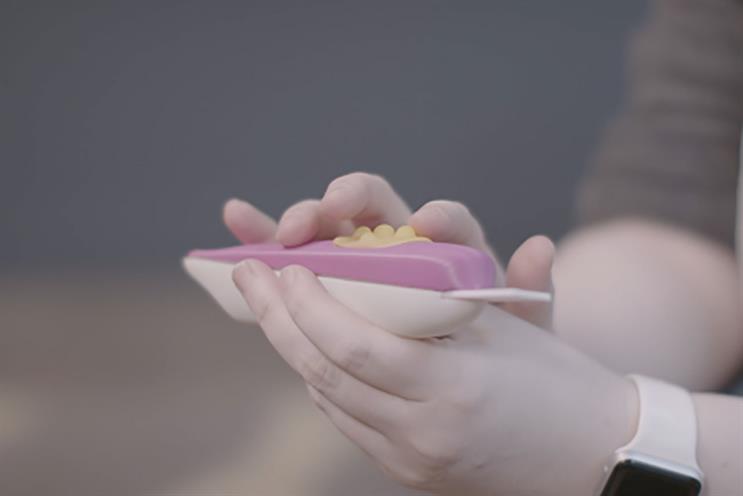 Ultimately, this lack of accessible design is denying women the joy of finding out the test results themselves, and even become open to comment or judgement from others about how they want to proceed.
PROTOTYPE
Committed to changing this for women, the RNIB prototype was researched, developed, created and stress tested with the blind and partially sighted community.
The campaign was created by Angus Vine and Helen Rogerson, while product designer Josh Wasserman developed the prototype.
"It was interesting to think differently about how we can utilise the different senses maybe we don't think about as much," explained product designer Josh Wasserman.
The product has been two years in the making and features a large, tactile button that becomes raised when the result is positive. It uses the same technology as other pregnancy tests but changes the output from a digital screen to a mechanical button. 
Adverts illustrating the real-life impact of inaccessible design for woman around pregnancy will also run across social media, radio and outdoor locations in London.
Martin Wingfield, head of brand and marketing at RNIB, said: "The problem isn't just limited to pregnancy tests, we've heard incredible stories from people with sight loss of not being able to access their own medical information.
"From product packaging to financial information, everyone has the right to privacy and dignity."
Keep up to date with the campaign by following us on social media, Twitter, Facebook or Instagram.