Össur have been supporting people across the world for decades to help them reach their full potential. Ambassador Sabine Vranckx has first-hand experience of the power of prosthetics to break down barriers.
Born with congenital adactyly of her left hand, as a child, Sabine Vranckx, experienced negative reactions and was bullied by her peers. Missing parts of her fingers, Sabine continuously felt self-conscious and ostracised when growing up.
"I always hid my hand in public and therefore rarely or never used it," remembers Sabine. As she grew, Sabine decided to get her first prosthetic, but this unfortunately was another negative setback.
EXPERIENCE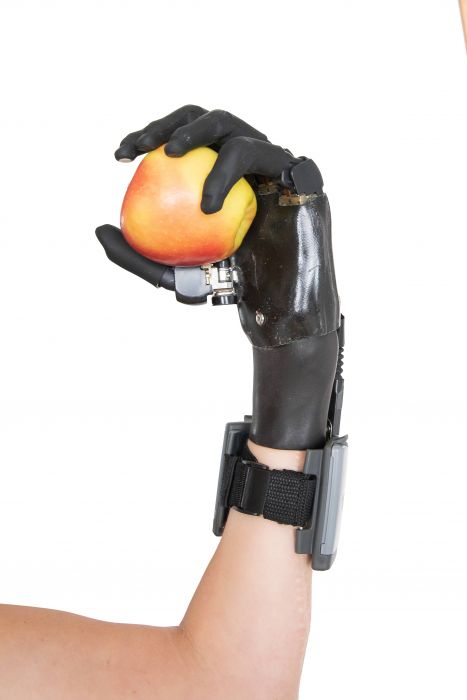 "It was no more than a silicone glove that I had to fill with cotton wool. It was horrible," Sabine emphasises. "People watched me and laughed at me. As a result, I started hiding my hand again."
Knowing it was time for a change so she could live her life to the fullest, Sabine began researching myoelectric prosthetic hands in 2015. After attending an information day about prosthetic hands and discovering Össur's i-Digits in a brochure, in 2017 Sabine's life took a significant turn.
Experts in creating effective, non-invasive mobility solutions in prosthetics and orthotics since 1971, Össur provide a range of products for those with upper and lower limb amputations or limb differences.
TRIAL PERIOD
Seeing an opportunity to trial Össur's i-Digits, Sabine took the next steps to a life without limitations.
"I took action; I was able to wear an i-Digits for a trial period and was absolutely overjoyed when I held a cup in my left hand for the first time," enthuses Sabine.
"I practised very hard with my i-Digits, but when it was time to give the prosthesis back because the testing period was over, I felt like I had to 'give up my hand', in a sense. At that moment I knew for sure, I wanted this hand."
Now, Sabine doesn't let her physical disability hold her back. Thanks to a supportive family, Sabine knows that she can do anything she puts her mind to, but the support she receives from her i-Digits has opened many doors.
SUCCEEDING
Sabine continues: "I try everything, and I am proud when I can do something new. Everything that used to make me vulnerable now makes me strong.
"I admire people who don't hide their physical disability. In my childhood I started hiding my physical disability, because I was bullied a lot. Nowadays, with my bionic hand, I'm very motivated to show the world what I can do with it.
"A challenge also motivates me. When somebody tells me I can't do something, I'm very motivated to show them I'm able to succeed."
Join Sabine and thousands of others worldwide breaking down barriers with the help of their Össur products.
Advice for new amputees and prosthetic guides are available to view on the Össur website, www.ossur.co.uk or call 03450 065 065.