This week (13–19 May), Learning at Work Week highlights the importance and benefits of learning and development in the workplace. The week is even more relevant for workers with a disability.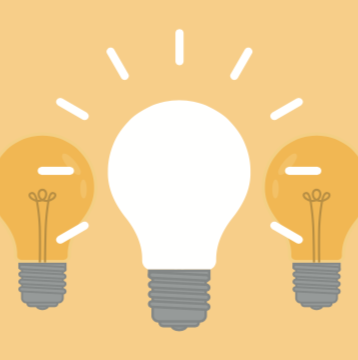 Disabled people are more than twice as likely to be unemployed as non-disabled people, with the disability pay gap at 13.2 per cent for those who are in employment.
A lack of development and understanding inside office walls often contributes to barriers in the workplace for disabled people.
SHAPING THE FUTURE
All people should be given the opportunity to learn and advance in their career. Learning at Work Week (LWW) helps to support business and puts a spotlight on employees' goals, needs and aspirations.
LWW is for everyone regardless of ability, but the campaign is particularly important for disabled people. This year's theme is shaping the future.
The theme promotes inclusion, advancements and long-term impact through three main categories: Future open; Future ready; Future active.
Learning at Work Week takes place from 13 – 19 May 2019
In the last two years, the government has announced plans to reduce the disability employment gap and get more disabled people in to work in England, Wales and Scotland.
Initiatives like the Disability Confident Scheme are pushing businesses to become more inclusive as a whole, but more needs to happen at ground zero with individual employees. LWW provides the opportunity andmotivation to create positive change.
FUTURE OPEN
In the continually advancing digital age, stimulating curiosity and discovering new ways to learn is easier and more exciting than ever.
As time goes on, assistive and adaptive technology leave employees open to future learning. Continued professional development (CPD),distance learning and webinars provide opportunities to advance in your career.
Your right to reasonable adjustments in the workplace encompasses certain assistive technology. Colleagues might be curious about how adaptations help you work on similar projects to them.
During LWW taking time to discuss the types of adaptive technology that help you, and how, can make your colleagues feel included in the process and in turn, normalise assistive features in the workplace.
Training your colleagues on how to use adaptive technology can encourage debate and show them new ways to learn. This can also work with your favourite accessible apps or learning sites.
If your workplace has the facilities available, teaching colleagues using virtual reality or other interactive technology can make the experience more impactful and memorable.
FUTURE READY
Better disability education in the workplace is the fastest way to improve inclusion and create a long-lasting effect, both in and outside of the office walls. Bringing a group of employees together during LWW can help build and enhance learning cultures to shape, adapt and become more resilient to change.
An open discussion shows your peers in the workplace that it is a safe space to ask questions they have about disability, learn how they can assist you at work and how to better treat disabled people both in and outside of work.
Bringing together a group with common interests of both disabled and non-disabled employees allows you to learn from each other about how to complete tasks using different methods.
Take the chance to celebrate different types of learning with bite-size sessions, teaching colleagues face to face. Using technology to promote your colleagues' disability education online and via social media can also create long-lasting lessons that they can pass on to peers.
FUTURE ACTIVE
Every year, LWW is a call to action for employers and businesses big or small to create positive change in the workplace so everyone feels able to learn and develop in their career.
Taking things back to basics can refresh employees on the essentials necessary to do their job. Refresher sessions can also be used to identify barriers and problems in the workplace.
This process helps to generate new ideas while actively shaping companies and individuals. Workshops with team leaders and colleagues can bring inspiration for new services and development at work.
"Learning at Work Week provides the opportunity and motivation to create positive change"
Discussing previous barriers in the workplace and how they overcame them with senior managers works to promote continual and innovative learning.
LWW provides the opportunity to reflect on your career achievements, set goals of what you would like to achieve and draw inspiration from others. Speaking to colleagues about their learning journey, how they work and what they want to achieve can create an open, collaborative culture at work.
Open relationships between disabled and non-disabled employees allows for equal opportunities for internal promotion, shared perspectives and inclusion in the workplace.
EMPLOYER OPPORTUNITIES
LWW is the perfect opportunity for employers to inspire their employees and peers.
Recognising employees' achievements through team rewards, appraisals and award ceremonies can raise morale and motivation in the workplace.
This is also a great time to launch new workplace initiatives to improve inclusion and disability education at work.
Posters, workshops, seminars and more can be used to bring employees together and boostconfidence.
For more information and ideas visit www.campaign-for-learning.org.uk
How are you celebrating Learning at Work Week? Let us know on Twitter and Instagram.