Royal Marines Commando to gold medal winner at the inaugural Invictus Games, celebrated sports presenter, and now, Strictly Come Dancing contestant: JJ Chalmers talks overcoming challenges.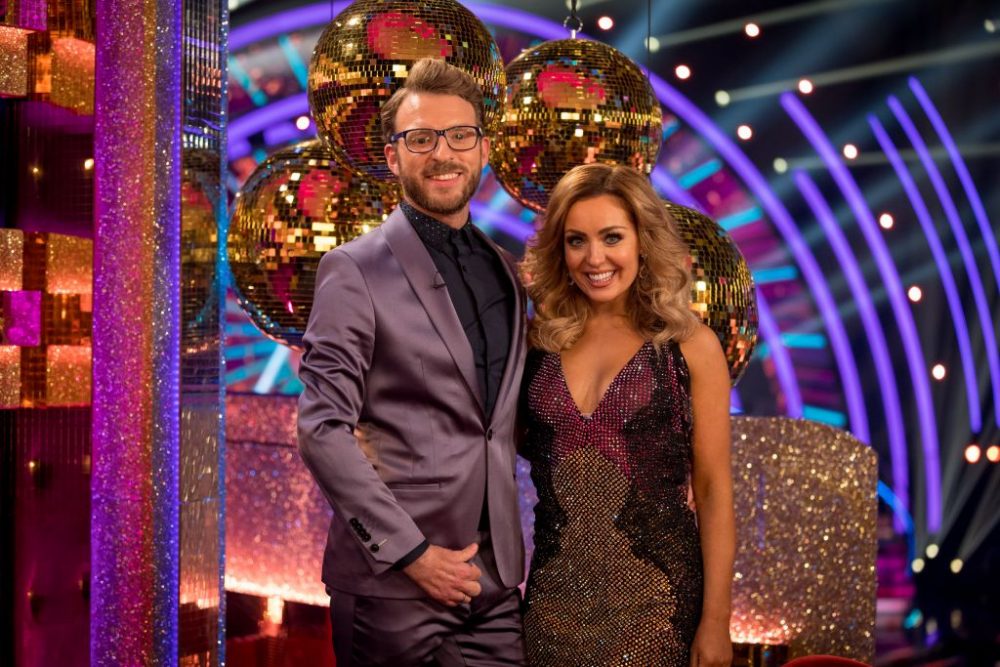 Congratulations on joining Strictly!
It was an opportunity that sort of presented itself to me. I'm extremely lucky for the career I'm in, as a TV presenter this is one of the perks and opportunities. I just jumped at the chance for a whole host of reasons, but most of all because it is just a massive challenge and an amazing adventure.
Trying different shoes and haircuts, which is a massive learning curve in itself, I'm fully in. I've completely immersed myself in it.
Any time the wardrobe department ask me what I think, I say what do they think? I've got to feel comfortable, that's true, but this whole process is about being outside your comfort zone – I'm trusting the people around me because they are the experts.
Do you have any prior dancing experience?
I'm coming from zero. As a kid, like everyone in Scotland, I learned how to do country dancing, but just so I could go to people's weddings not so I could compete, let alone in front of 10 million people. I hope I've got a bit of rhythm and timing from that.
I want to learn the dances and then I want to learn the minute details that take you from a dancer to being an elite dancer.
The most elite thing I've ever done, in my opinion, was by becoming a Royal Marine Commander in the first place and becoming a part of our elite forces. 
How do you think your experiences going from the Armed Forces to the Invictus Games and a career in the media will prepare you for Strictly?
That's been ingrained in me from a very young age, when I became a sports person for the Invictus Games it was the same mindset: what is my mission, my purpose, and getting me out of bed in the morning?
That was to become the best cyclist I could be and maybe win some medals. That drives you forward. I'm absolutely going to take my experience that began in the Military, into sports, a presenter and convert this into dancing.
How, if at all, will your dances be tailored or adapted to facilitate your injuries?
I've sought the advice of my surgeons and rehab to look at where the problem areas could be, and how I should start pre-habbing them. I know where my physical weaknesses lie but that's only one part of it.
It is a domino effect when your body becomes unbalanced. It's just tailoring my body for what it is going to be doing. My body is going to move in a way it has never done before.
In the Marines it was all about running and carrying heavy stuff, as a cyclist it's all about cadence and power in the legs, this is completely different to both of them. You do choregraph your dances to what you can and cannot do, everyone will do that.
You've mentioned before that your life is all about facing challenges. What challenges do you think you will face during Strictly?
I'm going to be challenged by everything because I'm going to be out of my comfort zone all the way down to how I'm wearing my hair and the fake tan.
At the same time, that is the point. I will be in physical discomfort at some points in this experience, it is going to be a huge physical and mental challenge, but that's what I live for. Being outside of my comfort zone is my comfort zone, ironically.
How do you hope this exposure will further educate and raise awareness of disability, acquiring a disability, and the Armed Forces?
I think it is very similar for veterans and people with a disability. I didn't come to this show as a dancer I need to focus and learn, just like everyone else. There's no difference between me and Bill Bailey or Nicola Adams; we're here to be the best dancers we can.
I am going to dance on that stage to the best of my ability, and I hope there is a veteran or a child with a disability who sees there nothing stopping them from giving this a go.
For any readers who may be nervous about trying something new, like ballroom dancing, what advice do you have?
Just try it, what do you have to lose from getting out there and trying? You need to believe in yourself and back yourself to give it a try.