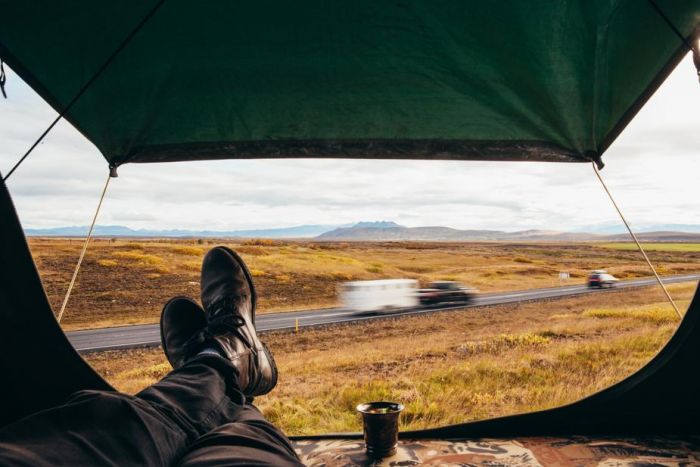 We are certainly lucky to live on such a diverse landscape. Seaside views to towering mountains or busy cities, the UK has a lot to offer. The weather might not be up to much, but that doesn't mean you can't enjoy a fun-filled staycation.
From Tower Bridge to the Giant's Causeway, squirrels to a highland cow, every corner of the UK has something different and interesting to offer. Who can blame us for wanting to celebrate and explore the scenery sitting right outside our front doors?
Whether you're after calming surroundings of rural Oxfordshire or adventures up a Scottish mountain – there's more to an accessible staycation than you might think.
HAPPY CAMPING
Are you even British if you didn't go to a caravan park when you were younger? Probably not, because this is a right of passage for any British family. Featuring entertainment in the form of singing, dancing and comedy routines, there is nothing better than packing up shop and going to the caravan for some holiday relief.
Parkdean Holidays have a selection of accessible and wheelchair accessible caravans available for visitors. Recently renovated caravans have been subtly modified to ensure all needs are catered for. Offering parks across the UK from the seaside town of Torquay to the rolling cliffs of West Bay – for all you Broadchurch fans – there is a destination for single travellers, couples and families.
Filled with indoor pools, amusements and play areas, bars and restaurants and nature trials, nothing will be left to the imagination during this break form reality. We might not be going on a summer holiday just yet, but this will be one break that will keep you feeling fresh as a daisy.
SUPPORTED BREAKS
For travellers looking for extra support during a break, Enable Holidays are on hand to provide your ideal destination. They personally audit most properties and ensure wheelchair access is available throughout the accommodation and the resort – comfort is key on a break.
Enjoy the sights and sounds of Blackpool, the seafront pier of Llandudno in Wales or the rural surroundings of Oxfordshire with Enable Holidays assisted holiday packages. Through Enable Holidays, you can relax without having to worry about organising additional care, all at no extra cost.
Revitalise also offer fantastic respite breaks at their three centres in England. You can go solo or with a friend, and all the support you need will be available. Offering exciting day trips, themed nights and brilliant facilities in Epping Forest, Southampton and Southport, Revitalise have a long reputation of quality respite with all the perks of a proper holiday.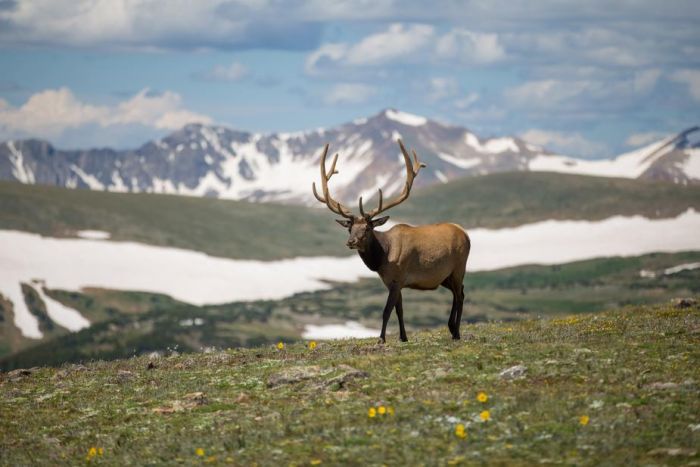 CLIMBING HIGH
For those who love the great outdoors – and aren't fazed by a little cold weather – a hillwalking or climbing holiday could be on the cards. With help from the British Mountaineering Council (BMC) you can take part in this fulfilling sport and see Britain in a whole new way.
Getting the chance to bag a munro or walk the path less followed is a hobby that is accessible to all – it's time to pack those walking boots. The main necessity to those living with a disability reaching the peak is practice, as with able-bodied climbers, and preparation. Many people living with a disability have gone on to achieve success at the top of a mountain and alongside drive and determination is the support from the BMC. Wave goodbye to your living room and start off this year by getting up and out.
EMERALD ISLE
Looking to stay at home but still have itchy feet? Is the thought of braving the cold on a hill leaving a lot to be desired? Have the best of both worlds; stay at home but feel like your jetting off by visiting Northern Ireland or Eire. Getting to Ireland is easy with two ferry routes between England and Ireland, with a total of 25 sailings a week, or hit the skies with a cheap flight to Dublin or Belfast. Getting to the Emerald Isle has never been easier.
In Northern Ireland, stay in the heart of Belfast moments away from local attractions – without breaking the bank. Make the most of your journey by staying in the five-star Fitz William Hotel before taking in the sights of the city. In 2016, Northern Ireland was hailed for the imaginative methods of transforming tourism experiences to disabled visitors meaning almost all destinations are accessible.
Go aboard the Ship of Dreams at Titanic Belfast on their cable car or enjoy audio and captioned performances at the Grand Opera House – take the time to drink in some culture alongside your side of Guinness. Belfast is full of creative flare, architecture and history mixed in with the great outdoors just outside the city for tourists to enjoy. Heading off to Ireland is a trip within a trip, without the fuss of a long-haul flight.
Boasting picturesque scenes, mystical locations and destinations to please all, Britain has a little bit of something for everyone – so it's time to pack those bags. Sit back and relax, de-stress and breathe in the wonderful hidden gems the UK has to offer. There's no better way to start a new year than feeling completely rejuvenated – watch out Summer 2K18!