Former Blue Peter presenter and writer, Konnie Huq discusses her experience of life in lockdown as part of our Enable Asks series.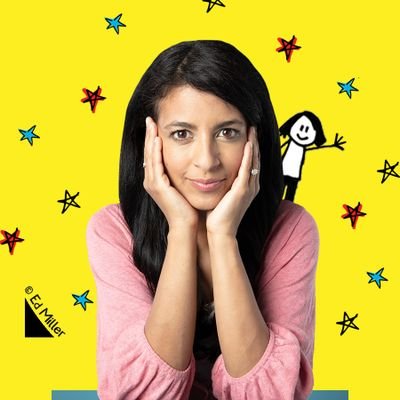 There's no denying that we are living in strange times, but Konnie is certainly working on maintaining a sense of positivity.
From creating memories, spending time with her loved ones, and the positive changes being made to the environment, Konnie shares how she is coping with life in lockdown.
Welcome to Enable Asks, Konnie. How are you adapting to life in lockdown?
I'm quite a homebody so I don't feel I've had to adapt that much – in some ways it's quite nice to not have to make excuses not to go out.
I'm enjoying spending more time with the kids and doing stuff around the house.
With everyone being at home you can feel a bit stircrazy, but I'm sure there lots of memories from this time that one day I can look back and laugh at.
Can you offer any advice to our readers to help maintain positive mental health at this time?
I've been trying to remind myself that pollution is down and nature is thriving.
We could be saving the planet during lockdown, which could save millions of lives in the long run.
Finally, what book, podcast, boxset or activity have you discovered over the past few weeks that you would like to share with our readers?
I've been enjoying the latest series of Curb Your Enthusiasm. There's so much true crime or depressing stuff out there – if you just need laughs, then Curb Your Enthusiasm does the job!
Looking for a new way to entertain the kids? Add Konnie's book, Cookie to your basket and enjoy a scientifically fun read. And make sure to follow us on Twitter, Facebook or Instagram.