No Labels No Walls + We Are One Festival 2020 festival has arrived to break down barriers, and is the culmination of collaboration and volunteerism in the time of global COVID-19 crisis.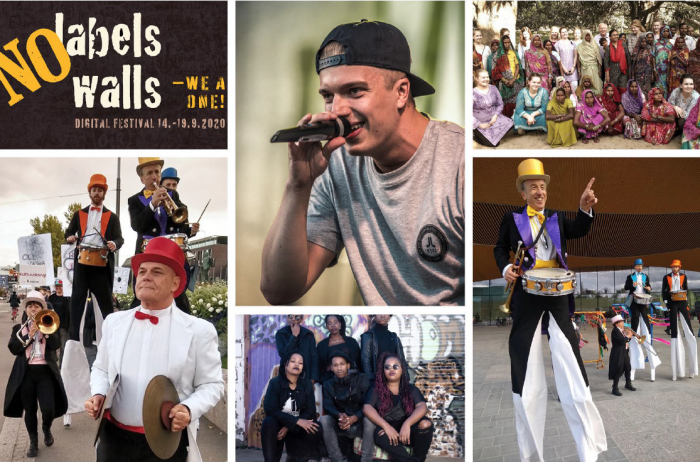 Commencing yesterday (14 September) and taking place until Sunday (19 September), the digital festival is set to offer new opportunities and possibilities to people across the world.
The international event brings people worldwide together to celebrate humanity and to create positive social change.
And positive social change has never been more prevalent.
CONNECTION
Growing into a six-day event due to demand, organisers knew that the coronavirus pandemic wasn't going to hold them back.
"When the corona situation happened, we started to think of opportunities to create a festival in a safe way.
"The starting point was, that the festival is going to happen, because these dire times demand a feeling, that we are in this together," enthuses Markus Vähälä the coordinator of the No Labels No Walls network.
Primarily created through volunteer action, No Labels No Walls + We Are One will stream live with some events pre-recorded.
"I don't think that this has ever been done like this before, as a co-designed co-created collaboration of international and local people and NGO's," Markus continues.
"This is a wonderful opportunity for all of us to find a connection with other people regardless of people's origin and background and to learn and share. Together we are more, together we are stronger in our ability to create a better global society for all citizens."
Taking the festival online and expanding the program means that more people can produce
and enjoy the festival without the limits of time and location.
PARTICIPANTS
There was an open call for contributors and everybody got a chance to bring their talent and skills to the festival and to inspire other people. The only demand was to share and respect the values of the No Labels No Walls movement.
The main festival organizers provide programs from Finland, Scotland and the USA. The open call has attracted contributors from all over the world for example from South-Africa, Sweden, India and Turkey.
Markus adds: "The Festival offers citizens and communities a platform to be heard and to connect with others. We think that every individual has an important role in creating a unified world.
"It is great to see how many people want to participate in creating this festival and that so many people from various backgrounds are represented.
"We all have our own story and our own message."
Performers still to go include Barriers to Business, Sensory Stories, and a range of productions and performances to fill up the coming days.
Get involved with the festival by visiting their website here. The full line-up of performers can be found on the No Labels No Walls network.