There are a range of products and services available to ensure you can move from A to B with ease. From Shell to Changing Places, let's get accessible.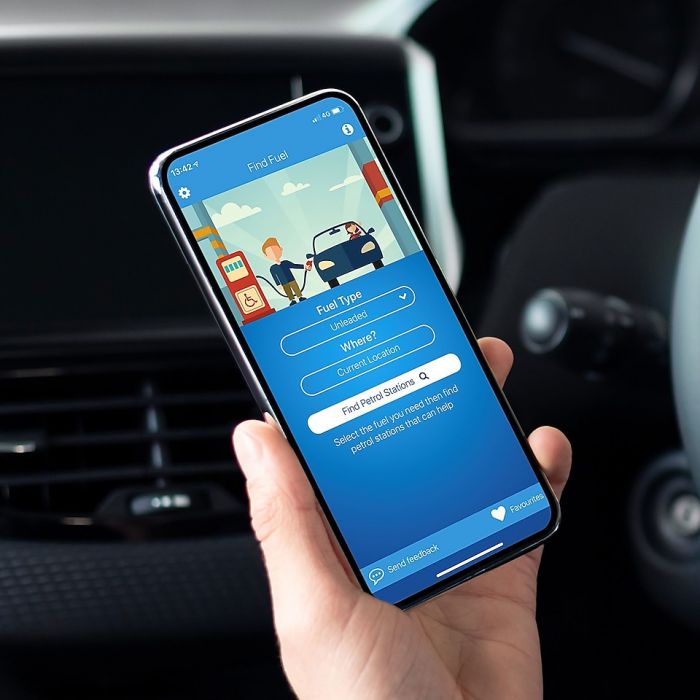 As lockdown restrictions ease in England, you might be considering going out and about. Take a look at our top picks of how to ensure your day out is a success.
HOP ON, HOP OFF
In terms of transportation, coronavirus has resulted in some positive change and adaptations for the disabled community.
First Bus announced updates to their mobile phone app in June of this year meaning people could live-track bus capacity.
With the ongoing coronavirus pandemic, ensuring safe travel is priority. The updated mobile app now enables customers across the UK to live track the location of their next bus – and buses later on in the timetable – alongside live available capacity.
First Bus was the first major bus operator to roll out such a service, reducing uncertainty around bus capacity.
For wheelchair users the service also highlights when disabled access seats are free or to capacity. Alongside First Bus, a small number of train apps have also fast-tracked their live capacity visibility on mobile apps. 
TfL launched their updated app in August to ensure safer travel. The app allows users to see quieter times to travel, re-routed information if you decide to swerve public transport, alongside step-free access and step-free interchanges between lines for people with accessibility and mobility needs.
SHELL STATION
When it comes to driving, stopping off to get petrol can be an unnecessary additional challenge to your day out.
But, leading energy and petrochemical company Shell is committed to ensuring accessibility is at the heart of all their services.
Joining forces with fuelService, Shell is offering disabled drivers assistance with refuelling. The app is not only user friendly it will ensure you get all the support you need from service stations across the UK.
After downloading the app, you can ask before you go: contacting specific service stations to check if they can help you before making a journey; upon arrival you can use the app to notify members of staff that you have arrived, before choosing how to pay.
The fuelService app provides users with different options on how to pay, from using cash or card, to tapping the yellow Pay at Pump bar which will take users directly to the Pay at Pump service.
Plus, even if you don't have a smartphone you can simply dial in or send a text message
You can download the fuelService app for free here.
Shell is committed to ensuring disabled people can easily and effortlessly manoeuvre from A to B, and everywhere in between.
GO PLUS
An added bonus from the team at Shell is Shell Go+! We all love rewards, and Shell doesn't want you to miss out.
Their new rewards programme will give you goodies and treats with each Shell service station you visit, thanks to Shell Go+. From discounts on hot drinks, food, to a car wash, Shell is one company going above and beyond.
CHANGING PLACES
The campaign for more Changing Places toilets has reached a pinnacle moment, ensuring everyone who needs to access a Changing Places toilet can do so without worry.
Over a quarter million people need Changing Places toilets to enable them to get out and about, and since 2006 the Changing Places Consortium has been working to ensure people have access to a toilet they can feel safe and comfortable in.
Not sure where you're nearest Changing Places toilet is?
Check out the Changing Places Toilet Map here!
You can register for your free Toilet Map account, which will allow you to save your favourite toilet locations and the routes for easy access at a later date.
At present, there are 1,536 total toilets registered in the UK.
EUAN'S GUIDE
During these strange times, if you're comfortable to venture outside you might wonder where to go. Disabled access charity, Euan's Guide used by thousands of disabled people across the UK to review and share the best accessible locations and establishments to visit.
Never fear, as COVID-19 rules and regulations change, Euan's Guide is asking businesses to update their accessibility information and any safety measures and precautions to consider.
If you are exempt from wearing a face mask or covering due to your disability, you can download free face mask exemption cards directly from the Euan's Guide website here.
Are you preparing to head out and about in your area? Share your top tips with the #EnableCommunity on the perfect accessible day out.
Get the latest accessible products and services by following us on social media, Twitter, Facebook or Instagram.