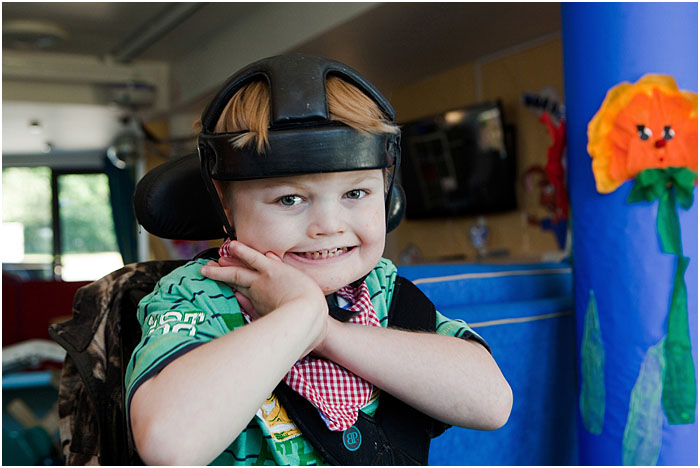 David Lloyd Leisure is delighted to announce that its members and staff have chosen the UK's leading charity for children with life-threatening and life-limiting conditions, Together for Short Lives, as the group's official national charity partner for 2013.
In a new charity selection process introduced by Europe's premier health, sports and leisure group this year, members and staff were asked to nominate their favourite charities and then vote on a final shortlist of candidates.
Together for Short Lives is the only national charity working across the UK to help ensure that every child and young person unlikely to reach adulthood because of life-threatening and life-limiting conditions and all those who support, love and care for them, get the best possible help whenever and wherever they need it. As part of its work, the charity raises money for all children's hospice services across the UK.
David Lloyd Leisure's chief executive, Scott Lloyd, commented: "David Lloyd Leisure is committed to supporting the invaluable work undertaken by charities both at a national level and among the local communities of which our clubs form an integral part. This year, we asked our members and team members to nominate and vote for our national charity partner, and they have shown us how passionate they feel about supporting great causes.
"Children and families are at the core of David Lloyd Leisure's offering and it is very appropriate that we will be supporting Together for Short Lives, a remarkable charity that's making a real difference to so many. We look forward to involving our clubs, colleagues and members in a variety of fundraising and awareness initiatives to support this very special cause."
Stephen Ballantyne, director of fundraising for Together for Short Lives, said: "We are absolutely delighted and honoured that so many David Lloyd Leisure members and staff took the time to vote for us.
"Their support will help us raise much-needed funds for thousands of seriously ill children and their families who rely on the vital care provided by local children's hospices across the country."
About David Lloyd Leisure Group

The David Lloyd Leisure Group operates 81 clubs in the UK and a further 10 clubs across Europe. It has over 440,000 members and employs 6,000 people. This includes an expert health and fitness team of over 1,800, while it contracts the services of more than 400 tennis professionals. Across all clubs, David Lloyd Leisure has over 150 swimming pools (of which half are indoor) and offers over 10,000 exercise classes per week. Every week 20,000 children learn to swim at David Lloyd Leisure and 14,000 learn to play tennis. Its racquets facilities are unparalleled with 700 racquets as well as 180 badminton courts and 140 squash courts. Additional facilities include health and beauty spas, club lounges with free Internet access, crèches, nurseries and specialist sports shops.

About Together for Short Lives

Together for Together for Short Lives is the leading charity for UK children's palliative care. We support those who help, love and care for children and young people who are unlikely to reach adulthood. We work with children's hospices and a range of other services across the country to ensure that every child, young person and their family has the best possible care and support whenever and wherever they need it. From the moment of diagnosis, for whatever life holds, we help to ensure families make the most of their precious time together.