Determined to creating a positive space for the disabled community during a time of uncertainty, WILD Festival, run by and for disabled people, is sure to alleviate some of the challenges we are facing this weekend.
Standing in solidarity with the disabled community the World Independent Living Day (WILD) Festival is set to go live on Saturday 11 July 2020 at 3pm (GMT).
INNOVATIVE
The free event already has an incredible line-up, which can be streamed on WILD's custom-made platform that includes British Sign Language and simultaneous subtitles.
"Myself and the festival co-founder Gareth Owen have been working all hours, every day for weeks preparing for the festival," emphasizes festival founder and disability rights activist, Andy Greene.
"We've already had to add an extra 30 minutes to the event, which is excellent, and it's to provide more time to showcase disabled peoples' projects. It's going to be great to shine a light on that."
LINE UP
The day will start with "how to" tutorial sessions from blind pro-skateboarder Dan Mancina and wheelchair motocross star Lily Rice.
You'll be able to pick up some moves from Martin Ridley, a JuJitsu black belt usually found in a dojo teaching his students how to flip over a foe at his All Abilities Martial Arts classes.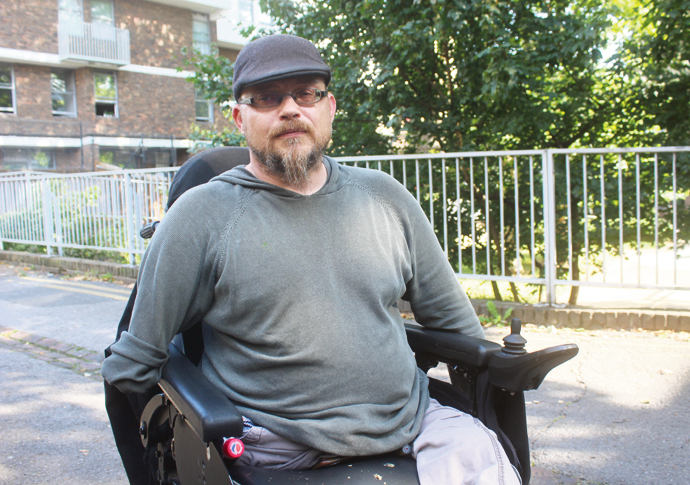 Andy continues: "We've had more musicians, artists and speakers joining us in the last few weeks and everything is shaping up really nicely.
"Anything that brings us together and gets us talking to each other is positive. This festival will act as a springboard to having a bigger conversation about how we can build new organisations to bring our ideas to life.
"We are trying to be as inclusive and accessible as possible and our festival will connect with the Independent Movement's history and try to build on that going forwards."
You can also expect to see an interview with campaigner and punk poet, Penny Pepper. Additional interviews will also come from Robin Wilson-Beattie, a committed diversity and inclusion educator and Twitch gamer Alex Walls.
LIVE
WILD is set to be accompanied with fun animations, which will pop up to give you a little more information and history about what the performers are talking about and give you links to resources so you can learn more about the things you might be hearing for the first time.
Broadcaster and campaigner Mik Scarlet is set to compare the event, so there's guaranteed to never be a dull moment.
Mik enthuses: "Being able to live as you wish, choosing who supports you and what they do, having the ability to build your own future path is something we all deserve, and the list of disabled people appearing at WILD prove what disabled people can do given the chance.
"I wanted to take part as I hope the day inspires other disabled people to try something new. It's going to be a huge honour to introduce all of the people appearing, doing my compere thing and bigging them up."
Although the original event had to be postponed due to COVID-19, the online WILD Festival is sure to be a day to remember.
Follow the free festival on 11 July 2020 from 3pm by following this link: www.wildaboutculture.com
Are you attending the festival? Let the #EnableCommunity know over on our social media channels, Twitter, Facebook or Instagram.