neurodiversity
Broadcaster Nicky Campbell and his daughter Kirsty share more than a familial connection: they both have a diagnosis of ADHD.
---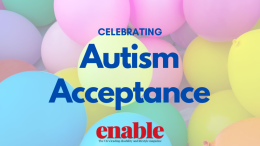 As Autism Acceptance Month comes to a close, there's still a chance to celebrate the achievements of autistic people and better educate the public.
---
After receiving an ADHD diagnosis at 24-years-old, Ellie Middleton is learning about herself while speaking out about neurodiversity.
---