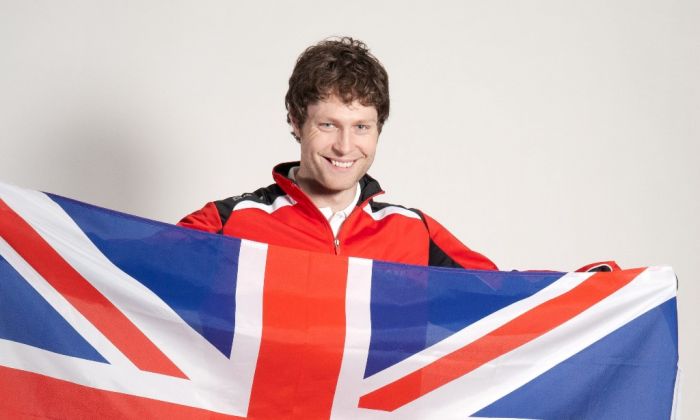 Sarah Storey won her second gold medal of the London 2012 Paralympics in the 500m Time Trial on Saturday afternoon, hours after her husband Barney took gold on the tandem, to extend her career haul to nine golds in two sports.
Jody Cundy won an emotional C4 Pursuit bronze then declared his intention to carry on to Rio 2016 in search of the gold medal denied him on Friday when he was ruled out of the Time Trial because of a false start.
Jon-Allan Butterworth, the former RAF serviceman who lost his arm in a rocket attack in Iraq and is going for five medals at these Games, made it two silver medals from two attempts so far.
The results took Britain's medal tally in the Velodrome to four golds, five silvers and two bronze, with another day of action to come before the cyclists move to the road.
The Storey family have accounted for three of those golds as Barney was the sighted pilot for Neil Fachie's surprise 1km Time Trial victory during the morning session.
Sarah won Great Britain's first gold of the Games, in the 3km Pursuit, her favoured event, on Thursday and was thrilled and surprised to beat American 500m specialist Jennifer Schuble by almost a second.
"Sometimes when the pressure is off you do the things you least expect," said the Mancunian, who won five golds in swimming, as well as collecting eight silver medals and three bronze, before switching to the track in 2005.
She thanked her husband, a former sprint rider in elite able-bodied events, for helping her move to cycling after 13 years in the pool. She watched his morning victory before warming up and the two passed each other on the way between the Velodrome and the Paralympic Village.
"I gave him a big hug, told them how amazing they were and said I hoped to be as amazing. Hopefully I was as amazing as them," she said.
"Barney's got great experience as a sprinter and when I came along as a big-shouldered, raw swimmer he taught me everything I know," added Storey, who met Barney at a training camp before the Athens Paralympics.
The duo managed a similar feat four years ago when Barney won tandem sprint gold an hour before Sarah triumphed in the Pursuit.
Cundy said of his bronze medal: "It feels like a gold," after catching Colombian Diego German Duenas Gomez within five and a half laps of the 16-lap race. He covered the first 1km in a time that would have won gold over that distance on Friday, had he not been denied a second chance.
"Four years of my life have been dedicated to performing on this stage here in London and show the world exactly what I can do," he said.
"Unfortunately, I didn't get to show them last night, but hopefully tonight they got a glimpse of what was in there in my legs and enjoyed that just as much."
The 33-year-old – another former swimmer who has five Paralympic golds from his previous four Games – had been considering retirement within the next two years but declared his intention to continue until Rio, explaining: "I've got unfinished business in the Kilo.
"There's going to be a lot of hard work and a lot of suffering but it's well worth it to try and stand on top of that podium again."
Butterworth, 26, from Sutton Coldfield, knew he had his work cut out in the C5 4km Pursuit after a breathtaking qualifying session that saw him take two seconds off the world record only for Australia's Michael Gallagher to snatch it back with a five-second improvement.
Butterworth went out hard and was 1.3 seconds up at half way but could not maintain the pace against the Australian world champion.
"I went out fast. I tried to match him and see what I had left. He's a great rider and I haven't been doing this for that long," said Butterworth, who took up the sport two years ago.
"All these rivalries will bring the sport forward. In four years, where's it all going to be? I knew I was in good shape so it's not a bad debut."
Butterworth goes for another medal in the team sprint on Sunday, along with Darren Kenny and Rik Waddon, having beaten Beijing winner Cundy by 0.03 seconds in a recent selection race.
Get more Paralympics news from www.paralympics.org.uk/gb.