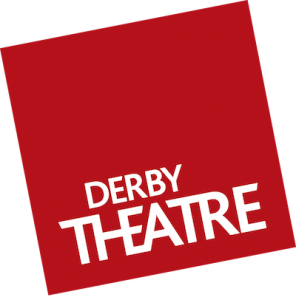 Theatre invests £12,000 to improve disabled access ahead of Blood Wedding opening
A ground-breaking new version of the classic tragedy Blood Wedding by Federico Garcia Lorca will take to the stage at Dundee Rep Theatre next month, starring both disabled and non-disabled actors.
Dundee Rep has invested £12,000 in improving access to the building ahead of the show opening on March 4, including widening entrances to allow wheelchairs into the back of house area, a new entrance to the stage from the dressing rooms and the renovation of an accessible toilet.
All performances of Blood Wedding will also include a combination of British Sign Language (BSL) interpretation, captioning and audio description.
With a reworked modern script by David Ireland, which brings the story up to date, this production is a celebration of diversity.
The play tells the story of a young man and woman who are overrun with passion and defy their families, with fatally heartbreaking consequences as a wedding party turns sour and two families are torn apart.
Blood Wedding is being co-produced by Dundee Rep Ensemble, Derby Theatre and Graeae Theatre Company.
Graeae Theatre Company champions accessibility and puts Deaf and disabled actors centre stage.
The production is directed by Jenny Sealey MBE, CEO and artistic director at Graeae, who is herself Deaf.
Jenny co-directed the London 2012 Paralympic Opening Ceremony. She also won the Liberty Human Rights Arts Award and was named on the Time Out London and Hospital Club h.Club100 list of the most influential and creative people in the creative industries.
She was inspired to get involved in the production after being told that Lorca had never intended for his story to be told by Deaf and disabled actors.
Jenny said: "Graeae, Dundee Rep and Derby Theatre beg to differ and challenge that statement with our adaptation by David Ireland, placing a glorious diversity of people centre stage, all of whom have a right to be there to claim their stake in the narrative."
Jemima Levick, artistic director at Dundee Rep Theatre, said: "While we already have good accessibility for visitors to the theatre, we have invested a considerable amount in improving the backstage areas to accommodate the cast and crew ahead of Blood Wedding opening on March 4.
"As well as a story which has passion, rage, bloodshed and rebellion, Blood Wedding really celebrates diversity and has a fantastic cast from a mix of backgrounds, including ethnic minorities and a cast of Deaf and disabled actors as well as non-disabled actors.
"We are thrilled to be co-producing Blood Wedding before it goes on tour around the UK, and to have been part of this exciting production which really pushes the boundaries of modern theatre."
The play runs at Dundee Rep until March 14 then travels to Derby Theatre, the Beacon Arts Centre in Greenock, Edinburgh's Traverse Theatre, New Wolsey Theatre in Ipswich and the Everyman Playhouse in Liverpool.
Tickets are now on sale at all venues. As the play contains scenes of an adult and sexual nature and strong language, it is recommended for over-14s only.
Dundee Rep box office can be contacted on 01382 227684 or via the website at www.dundeerep.co.uk
Schools and colleges which are interested in booking should contact Gemma Nicol at Dundee Rep Theatre by email at gnicol@dundeerep.co.uk for further information.