IN ASSOCIATION WITH RNIB PEARS CENTRE FOR SPECIALIST LEARNING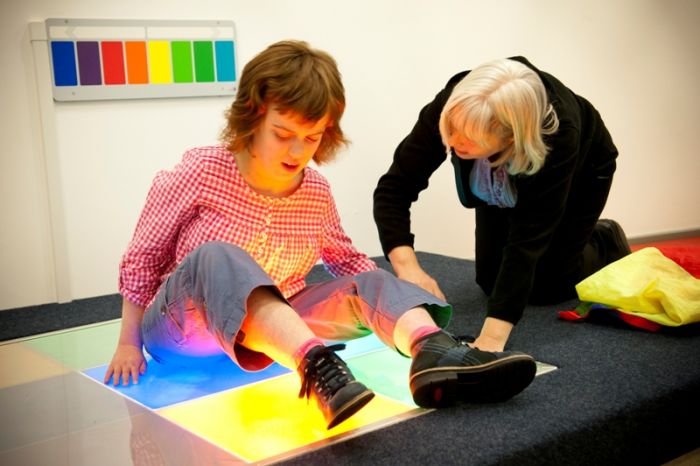 RNIB Pears Centre for Specialist Learning (formerly RNIB Rushton School and Children's Home) offers individually-tailored education, care and therapies to young people with complex needs who are blind or partially sighted up to the age of 19. Short breaks and respite care, outreach and training are also available.
We support children and young people who have learning difficulties and disabilities and are blind or partially sighted. Other needs we cater for include:
Autistic Spectrum Disorders (ASD)
physical disabilities
communication difficulties
additional sensory impairment (deafblindness)
additional healthcare needs, such as epilepsy
additional behavioural difficulties.
Stimulating and supportive environment
Building on over fifty years of expert care and education, we offer a stimulating and supportive environment for young people to reach their full potential for learning, independence and fulfilment.
New state-of-the-art facilities are now available following a major redevelopment. Our purpose-built school, therapeutic environments and accommodation is enhancing our specialist services and enabling more young people and families to gain the support they need."Staff provide a young person orientated environment where learning and taking part is exciting and enjoyable." Ofsted, 2011
Where we are
Located in a pleasant residential area inCoventry, North Warwickshire with excellent transport links (near M6, M42, M1 and M69 motorways), RNIB Pears Centre is easily accessible from many areas of theUK.
Get in touch
We welcome visits from parents, carers, children, other family members and professionals.