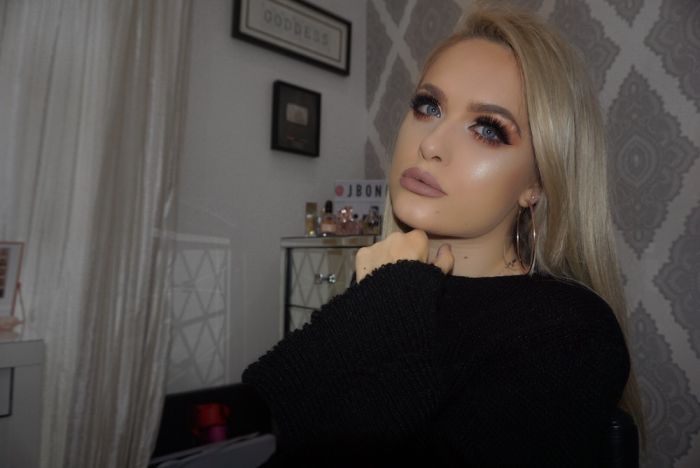 She's a YouTube star, appeared in L'Oreal's most recent campaign and now she's written a book – but it hasn't always been easy for Jordan Bone. In a guest column for Enable, the beauty blogger and author shares her journey from the depths of despair to a positive future
In May 2005 I was involved in a car accident and broke my neck at C6 level. Ever since that day, I have lived my life as a quadriplegic. I was only 15 when I had the accident, and it was at a time when I had started to gain a bit more independence. Breaking my neck felt like the rug was pulled from under me and life was making me start again. I am sure many of you can relate. Being paralysed is hard. However, that doesn't mean life is over. I once thought it did mean it was though.
UNDERSTANDING
Depression hit me seemingly out of nowhere a couple of years after my accident. Looking back now, I think it took me that time to understand that my life wouldn't be the way I had intended. I started to think I was worthless and unable to achieve anything. The idea of death suddenly felt like the only escape. Luckily, I did the sensible thing and headed to my GP who gave me antidepressants for the foreseeable future.
One day, whilst sat in my university bedroom, I discovered guided meditation on YouTube. That day changed my life. I would keep doing the guided meditations whenever I had a free moment, and it gave me a new vision. My life wasn't over; I just needed to find a new way of doing things and to stop thinking negatively about my life. Being negative only brings you more negativity.
I came off of the antidepressants, much to my GP's surprise, and I started creating my own YouTube videos all about positivity. These days when I look back at those videos I cringe because I don't seem like my authentic self but it is good to look back and see how far I have come.
BELIEF
These days I create a mixture of beauty tutorials and motivational videos on my YouTube channel. Beauty has always been something I loved, so when I was younger I made sure I taught myself how to apply makeup, despite my paralysed hands. I am so happy I am able to do what I love as a job. I have just written my first book called My Beautiful Struggle, which feels like an absolute dream. I've gone from the girl who thought her life was over to a woman with the world at her feet and it's all because I have believed in myself.
All in all, we all deserve a wonderful life. We are all so lucky to be here. The chances of us being born are ridiculously slim so despite your struggle, always live life as fully as you can and push yourself to achieve your dreams. I believe in you.
Jordan's book, My Beautiful Struggle, is out now, published by Trapeze. Keep up with the latest from Jordan at www.jordansbeautifullife.com.