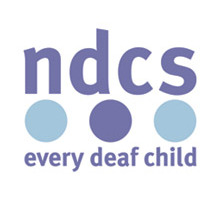 Parents of deaf children are now able to access new resources offering information on British Sign Language (BSL) and how to find courses.
The National Deaf Children's Society has produced two booklets, one for parents and one for local authorities, as part of I-Sign, a two year project funded by the Department for Education (DfE) to help improve access to BSL learning for families in England.
The National Deaf Children's Society recently asked all local authorities in England about the support they offer families who would like to learn BSL. Many parents report difficulties in accessing courses due to high costs, a lack of information about the language or provision of courses in their area.
Learning British Sign Language: a guide for families with young deaf children in England provides vital information on how parents can find a BSL course in their area. Crucially it also outlines the support they can expect their local authority to offer.
A second resource, Access to British Sign Language Learning for Families with Deaf Children in England: a guide for local authorities aims to support local authorities identify the challenges parents might face when accessing BSL services. It offers recommendations on how to improve access to BSL, including making funding available to attend courses.
Martin McLean, I-Sign Project Manager at the National Deaf Children's Society said: "Early communication within the family is the strongest influence on a child's language development. 90% of deaf children are born to hearing parents with no experience of deafness and it is vital families are aware of the various communication methods available to them, including BSL. The two new resources aim to ensure families know BSL is an option and how they can access it."
The I-Sign project is being delivered by a number of organisations, including the National Deaf Children's Society, Signature, Action on Hearing Loss, the British Deaf Association, Exeter Royal Academy for Deaf Education and University of Central Lancashire.
The resources can be downloaded from www.i-sign.org.uk, or a hard copy can be requested from the National Deaf Children's Society's Freephone Helpline on 0808 800 8880.
The National Deaf Children's Society (NDCS) is the leading charity dedicated to creating a world without barriers for deaf children and their families. There are 45,000 deaf children in the UK.

For more information visit www.ndcs.org.uk. For further support, parents can contact the NDCS Freephone Helpline on 0808 800 8880 (voice and text), email helpline@ndcs.org.uk, or chat online at www.ndcs.org.uk/livechat