The Road to Rio Special Souvenir Edition
Ahead of the Rio 2016 Summer Paralympic Games, we decided to do a special edition of Enable celebrating all things Paralympic.
Packed with athlete interviews, Games highlights and message of support for our athletes from some high profile Brits – it was the ultimate companion for the Paralympic Games.
Read the full magazine by clicking on the cover below.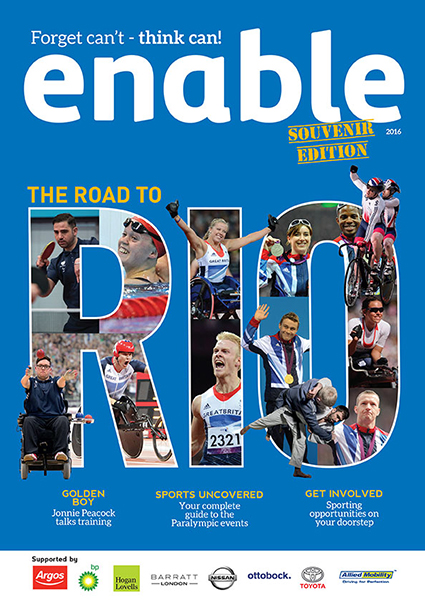 Enable Active
Disability sport has come leaps and bounds in the last year – especially since the London 2014 Summer Paralympic Games. At Enable, we're dedicated to ensuring all accessible events, initiatives and groups are readily available for our readers.
After the success of our special souvenir issue of Enable – The Road to Rio, we launched Enable Active. Read the 2018 issue to get a feel for the title and prepare to jump head first into disability sport.