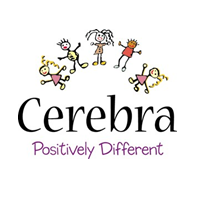 Cerebra, a national charity for children with neurological conditions based in south Wales, has recently published a guide focusing on self-injurious behaviour in children with intellectual disabilities. Researchers have defined self-injury as "an act initiated by an individual that leads directly to physical harm", and can include scratching, biting, hitting (usually the face or head) and banging the head on objects. In children with severe intellectual disability, an estimated 17% show at least one type of self-injury and about 5% (around 1 in 20) show self-injury that is considered severe.
This guide, written by Professor Chris Oliver, Dr. Louise Davies and Dr. Caroline Richards of the Cerebra Centre for Neurodevelopmental Disorders, is for parents and carers of children with neurological disorders who may be struggling with self-injury, focusing on the reasons it happens and effective interventions. It includes advice on how to recognise certain behaviours, when and where to seek help and which medications may be effective. When self-injury does occur, there is much that parents and carers can do to reduce its frequency and severity, and potentially eradicate the behaviour. Despite the expertise of professionals, it is parents and carers who spend the majority of time with and know the child who self-injures and thus their involvement is a vital part of treatment.
This is one of a series of guides produced by Cerebra to help both parents and professionals, all of which are readily available online. Others include a guide for professionals on the transition of young people with neurological conditions into adulthood, a guide for applying for Disability Living Allowance, managing stress for carers, advice for siblings and much more. All of these guides have been produced thanks to the money raised by Cerebra's supporters, and the charity looks forward to publishing more in the future.
For the self-injury guide follow this link, and for more information on Cerebra visit www.cerebra.org.uk. You can also follow the charity on Facebook and Twitter.