Award-winning Disabled Access Day returns for what will be its biggest event yet across three days over the 10th-12th March 2017. Participating businesses and attractions in the UK will open their doors to showcase their accessibility and welcome disabled people, their families and friends who will be trying new places on the day and have the potential to become part of a loyal new customer base.
Barclays and Gatwick Airport will be supporting Disabled Access Day in the lead up to and during the event in March.
Disabled Access Day also welcomes its first Ambassador for 2017, Paralympian gold medal winning equestrian Sophie Christiansen OBE "We have come so far with disabled access but still have a long way to go. Businesses need now to realise the spending power of the UK disability community and incorporate that into their business models at the start, rather than as an afterthought. The Paralympics showed the power of disability – we now need to spread it to the wider world."
With just 90 days to go, the third Disabled Access Day is set to be the biggest event yet building upon the success of the previous two years. In March 2016, over 1,000 venues celebrated on the day which is more than four times the number of participating venues in 2015. In addition to the national chains who took part, hundreds of exciting independent venues got involved and demonstrated innovative ways to integrate disabled access into their programme of events. The day was so successful that several participating businesses turned their Disabled Access Day activities into permanent fixtures.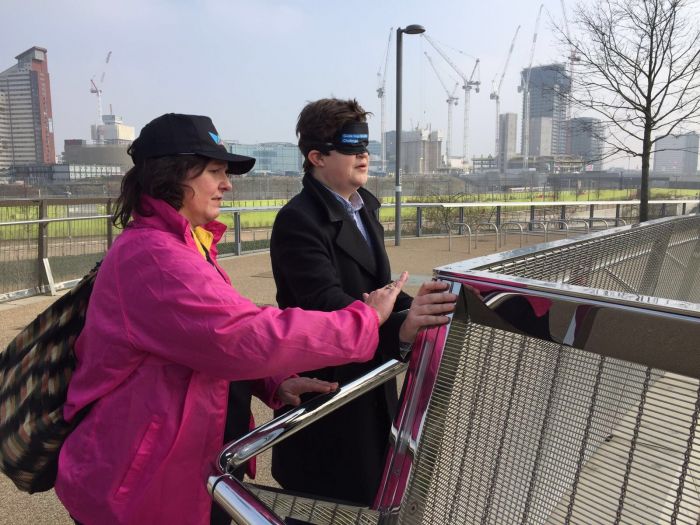 An estimated 11,000 people took part in 2016 visiting a variety of national and local businesses including cafés, museums and football stadiums. Disabled Access Day is a celebration of good access, and with the festivities comes the opportunity for businesses to engage with disabled customers who make up the £200bn+ market known as the 'Purple Pound.' Businesses failing to tap into this market may be missing out on up to £420m a week*.
An Access Survey** by Euan's Guide conducted last year highlighted that 98% of disabled people their friends, families and carers would be likely or very likely to return to places that are accessible, as opposed to those that are not. The survey also revealed that for 82% of respondents, the decision to visit somewhere new was a result of searching for disabled access information online. Disabled Access Day aims to encourage people to explore new places and gain new experiences by highlighting the good accessibility at locations across the UK and beyond.
Disabled Access Day is powered by Euan's Guide, the disabled access review website. Euan MacDonald, co-founder, says: "Disabled Access Day 2017 has been expanded to three days to allow even more great venues and people to get involved. We hope that a longer event will give more opportunity to try something new and see what is on offer to disabled people, their friends, families and carers. The event also provides a fantastic opportunity for businesses to build lasting relationships with disabled customers as well as raising awareness of accessibility worldwide."
Elaine Draper, Director of Accessibility& Inclusion at Barclays said" "As a proud supporter of Disabled Access Day from the beginning, we are thrilled to be joining forces with them again in 2017 as an official partner. Whether it be banks, boutiques or sports stadiums, businesses play a huge role in making society accessible for all.  
"Disabled Access Day is a great opportunity to celebrate the benefits of inclusivity. We believe that businesses working together can effect real societal change, which is why we offer free resources for business owners, to promote the business benefits of becoming more accessible." 
Venues and brands can register their involvement at  http://www.disabledaccessday.com/get-involved/.