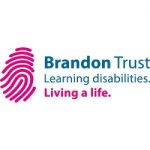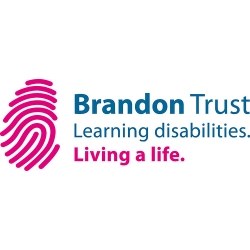 On the day Brandon Trust go to the House of Commons to tackle MPs and transport providers over the barriers facing people with learning disabilities when using public transport, the charity can also reveal the results of a UK-wide survey which backs up their call for improvements.
Brandon Trust today (Wednesday, February 6)  present their report 100 Voices On Transport at a reception hosted by Bristol North West MP Charlotte Leslie to a gathering of people including MPs, Lords, transport firm chiefs and local Government representatives.
Written for and by people supported by the charity as a result of their September conference, the report outlines public transport-related issues and offers possible solutions, along with case studies.
Among the problems raised in the report is a continued lack of accessibility to public transport – from difficulty boarding a vehicle to issues using timetables and route signage.
Common themes centre on cost and availability, while a clear lack of understanding of the needs of people with learning disabilities from other passengers and bus drivers was a big concern.
The report highlights fear of mistreatment as another major factor pushing people away from using public transport regularly.
Linked to this, a survey of 2,000 people conducted on behalf of Brandon Trust, shows 74 per cent of us think public transport providers do not do enough to make travelling accessible for people with disabilities, while one in three of those asked think the Government should be spending more time looking into public transport issues faced by people with disabilities.
And 17 per cent questioned had witnessed bus drivers or transport staff being insensitive to the needs of others.
Disability rights campaigner and Brandon Trust ambassador Kaliya Franklin will be speaking on the issue during the event, along with Joe Jones, who has a learning disability and is supported by Brandon Trust in London.
Joe, who played a major part in the 100 Voices Conference last September, said: "People with learning disabilities crave the same freedom and independence which all people do and these issues affect people nationwide. Being able to travel is very important to such independence.
"Without transport our lives become far more localised and people can end up just staying at home and being isolated."
The report looks at transport solutions including improved disability training for transport staff, introduction of easy read timetables and route planners, less travel pass restrictions and better accessibility for wheelchairs.
The report also highlights the urgent need for more transport training for people with learning disabilities, like the Travel Buddy Scheme run by Brandon Trust in Bristol, which could help make a big contribution to better services.
Brandon Trust Chief Executive Lucy Hurst Brown said: "We passionately believe that all people with learning disabilities are able to lead fulfilled lives. Our role is to find a way to make this happen for every individual in a way that is appropriate for them. This is something we can do.
"Access to transport is a key ingredient and this event is a great opportunity to promote improvements to accessing public transport and thereby true inclusion in society."
To read the full report, click here, or you can look at the easy-read version here.