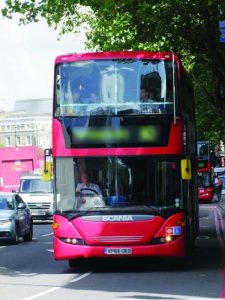 The Royal Borough of Kingston upon Thames has become one of the first two boroughs in the Capital to ensure all their bus stops are fully accessible.

Councillor Terry Paton, Kingston Council's Portfolio Holder for Resident Services said,
"Ensuring that disabled people and wheelchair users are able to readily access public transport is a basic right, and I'm thrilled that our borough has reached this important milestone.
"This kind of improvement not only benefits disabled people, but also those pushing prams, people with shopping trolleys, the list goes on."
Scott Lester, TfL's Interim Head of Borough Projects and Programmes said,
"I am delighted that both the The Royal Borough of Kingston upon Thames and the City of London have achieved this milestone. We continue to do all that we can to make the Capital's extensive bus network even more accessible, ensuring that our services meet all customers' needs.
"London has the most accessible bus fleet in the world with each of its 8,700 buses low floor, wheelchair accessible and fitted with a wheelchair ramp. On-board audible and visual announcements are also used across our bus and rail networks to help people with sight and hearing loss."
Janet Cooke, London TravelWatch's Chief Executive said,

"This great news for bus passengers – congratulations to Kingston and the City of London councils. Buses are the only form of public transport that operate round the clock across all areas of London with fully accessible vehicles. To ensure they can be used properly, buses must be able to reach the kerb so that drivers can use the access ramp. It is good to see councils from both inner and outer London boroughs demonstrating that it is possible to have all their stops accessible and we hope this will act as a spur for others to do likewise."
Along with the City of London, Kingston has met the accessibility criteria, meaning that all bus stops include a kerb high enough for a wheelchair ramp to fully deploy and for the step into the bus to be at a reasonable height for older or disabled people to board. Bus stops have a protected 'clearway' so only buses can use the stop and the stops are free from any street furniture or clutter blocking access to the doors.