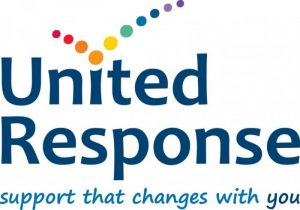 After 40 years of leading United Response, founding the charity and steering it from modest beginnings into a multi-award-winning top 100 charity, Su Sayer CBE has decided the time is right to step down from her chief executive role. The board has asked her to take on a new part time role as founder director, so that the charity will continue to benefit from her enormous experience and passion.
"Su has ensured that United Response has been at the forefront of national campaigning and the development of innovative and high quality services," said Maurice Rumbold, United Response's chair. "She has worked tirelessly to make the lives of those we support more meaningful and satisfying and to enable people to achieve things that previously wouldn't have been thought possible. Su's commitment has truly been second to none."
Su has enjoyed a long and extraordinary career. After training as a scientist, and beginning her charitable work in Brazil, she founded United Response in 1973, in response to the way that people with learning disabilities were so often confined to inhumane long term institutions. United Response's first service was a single house for twelve adults with learning disabilities, right in the heart of the community. The charity now operates in some 300 locations and employs almost 3500 staff, but retains its values, personal approach and single-minded focus on individuals.
Su's decision to stand down follows a hugely successful 40th anniversary year which saw 130 of its local services throw parties celebrating the charity's achievements. In addition, the charity launched two of its most acclaimed public initiatives in a long history of campaigning. The first was the launch of Easy News, the first ever easy read news magazine for people with learning disabilities, which has proven a huge success. The second was the creation of Postcards from the Edges, a website and campaign which saw disabled people express themselves through postcards and which culminated in a series of exhibitions which the Daily Mirror named "fascinating and moving."
"It has been my absolute privilege to lead this organisation for the last 40 years," Su told her staff on announcing her intention to step down. "I have tried hard to ensure that the values and the principles to which we all adhere are those that will lead to greater independence and fulfilled lives for everyone we support. At the same time, I have also strived to make sure that all of us who work for United Response feel that our skills and hard work are valued and nurtured."
Writing about civil leadership, The Times recently praised Su as one of a handful of charity leaders "providing committed leadership to civil society for more than 20 years. What they, and so many other charity leaders, have in common is one fundamental belief that drives everything else they do. It is their total commitment to "cause before self"." Over its 40 year existence, United Response has won countless accolades and Su herself has been one of the very rare people to be recognised by both the Charity Awards and the Charity Times Awards in their Lifetime Achievement categories. She has been a trailblazer for other women in public service throughout her career.
United Response is a community based charity that works with people with learning disabilities, mental health needs or physical disabilities – including some of the most vulnerable people in our society. Our vision is of a society where disabled people are equal participants and have access to the same rights and opportunities as everyone else. To find out more about the work of United Response, please visit www.unitedresponse.org.uk