A spinal injury can turn life upside down: it can feel like a dark and lonely time. Spinal Injury Scotland (SIS), alongside its dedicated volunteers who have experienced spinal cord injury first hand, provide a listening ear for members, and it all starts on the hospital ward.
SUPPORT
"The NHS fully endorses our participation. We take part in rehabilitation classes at Queen Elizabeth Hospital's spinal unit explaining what the family members of someone with a spinal injury may have to do each day," explains Marianne Prentice, fundraising coordinator for SIS. "We also have links with Glasgow Caledonian University. Our peer support volunteers have been attending the student nurses' lectures to share their experiences of how they found the care given to them by nurses and what a difference it makes when it's personal."
Complementing the important work the SIS team do on the medical ward, dedicated volunteers provide crucial lived experience to provide comfort and relief for patients. Marianne adds: "Sometimes service users just need someone to talk to who has experienced it for themselves, who knows what the rehabilitation means: that it can be quite gruelling. And also someone who knows that it can be important to have a sense of humour – sometimes quite a dark sense of humour."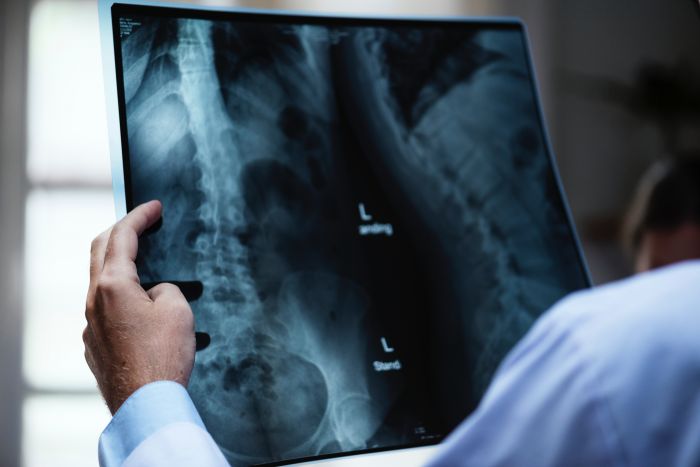 ACTIVITIES
Outside the hospital SIS continues its dedicated work. Recovering from a spinal cord injury – whether requiring the use of a walking stick or power wheelchair – can feel as though hobbies you once had are no longer possible. Hosting an annual BBQ event at Castle Semple in Lochwinnoch, NHS staff support people to come to the event to socialise and get a taste of accessible activities.
"People have got the opportunity to try sailing, hand biking and kayaking. Castle Semple has also invested in mountain trikes so there will be something new for people to try this year. There's a really nice story about some people who tried the hand cycling at the BBQ day and have since set up their own hand cycling group over in Edinburgh. The event is growing and growing," enthuses Marianne.
Adapting to a spinal cord injury can put going on holiday on the back burner. However, set between the breathtaking views of Loch Lomond and within easy reach of Glasgow city centre, Clober Farm offers an escape for SIS members (and non-members). The fully equipped three- bedroomed apartment includes facilities ranging from pressure care mattress, ceiling hoists wet room and more, all encompassed in a listed building.
The guidance from SIS for spinal cord injury survivors is paramount. Dedicated staff and volunteers are waiting to support you from the hospital and beyond.
To find out more, visit Spinal Injuries Scotland or call 0141 427 7686 or Freephone 0800 013 2305.