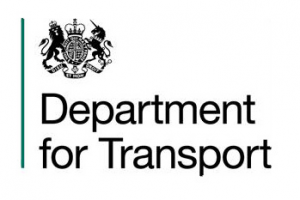 People with serious medical conditions will be able to carry heavy medical equipment with them on their mobility scooters from today, Transport Minister Baroness Kramer has announced.
This will mean people who depend on specialist medical equipment can now load it on powered wheelchairs and mobility scooters to travel outside their home.
It will increase the upper weight limit on these vehicles by 50kg to 200kg, in cases where the extra capacity from necessary medical equipment.
Transport Minister Baroness Kramer said:
"Today's changes will vastly improve the quality of life for disabled people, in particular children with some of the most complex medical needs.
"The government is taking action to ensure roads and pavements are accessible to all. We are working closely with charities, disability groups, street designers and local authorities to ensure disabled people have the same opportunity to travel as everyone else."
Newlife Foundation for Disabled Children, a charity who funds specialist equipment for children with disabilities and terminal illness, had campaigned for the change.
CEO Sheila Brown, OBE, said:
"Newlife highlighted the problems associated with the existing restrictions, suggested an appropriate amendment, met with the Department of Transport to discuss the issue, helped write the wording for the changes and now welcomes the fact that these are being put on the statute books. It shows that people in government really do listen.
"We are delighted that this seemingly small change could potentially make a huge impact on the quality of the lives of so many wheelchair-using children in the UK – not least those young people with complex needs for whom the opportunity to use a specialist 'sit to stand' wheelchair can actually help lengthen their lives."
These 'Class 3' vehicles are mainly used on by people with acute medical needs, such as neuromuscular disorder, who often require additional equipment to help the transition from a sitting to a standing position.