Public transport transport is not always reliable, yet for many, owning their own vehicle seems like a distant dream.  In a bid to help make life easier for those who could be said to need the most help, OSV, the UK's independent vehicle supply professionals, have joined forces with MASIS (Mobility and Support Information Service) to launch the Mobility Car Partnership.
The idea behind the scheme is to help people with disabilities or long-term health conditions to get moving again and regain their independence. In offering brand new rental vehicles at preferential price points unavailable through regular car dealerships, OSV and MASIS are seeking to make life a little easier for those in need. And with 19% of the UK population classed as having some form of disability, and several million individuals undertaking the vital (but often forgotten) roles as carers, the need is not small.
MASIS founder, Peter Lyne, comments: 'Disabilities affect people in endless ways; not only do they have the physical aspects of their condition to deal with, but also the psychological and the practical. In helping those with a long-term health condition, or their carers, to find a comfortable, good quality vehicle which won't break the bank, we're answering a whole array of problems. The simple act of being able to travel to the shops can seriously enhance a person's state of mind; the regaining of independence can provide an enormous mental health boost, as well as helping with everyday practicalities, such as the ability to find a job or access education. In providing affordable transport we're helping people to help themselves.'
'As soon as we heard about the scheme we wanted to be a part of it,' adds OSV joint-company Director, Andrew Kirkley. 'As every driver will know, having a vehicle of your own can make an enormous difference to your quality of life, and yet many of the people who could most benefit are excluded from car ownership due to financial pressures.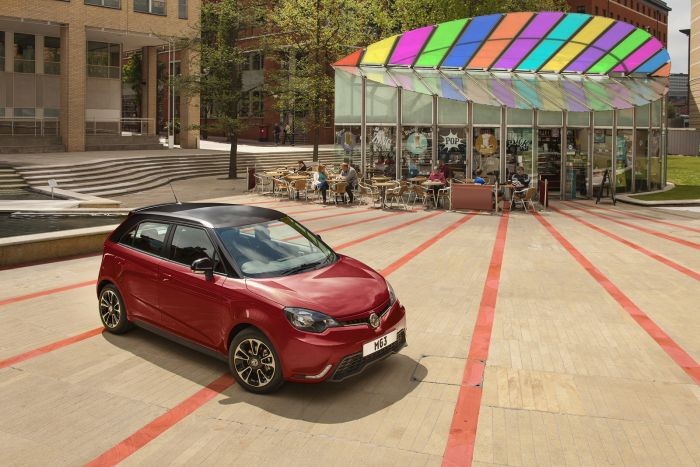 'The Government's austerity measures have been necessary for all sorts of reasons, and we're really not in this for the politics, but with as many as 700 mobility-restricted people set to lose their Disability Allowance, which includes access to assisted transport, per week, there are a huge number of people unexpectedly finding themselves in need. The Mobility Car Partnership isn't the whole answer, but it's a good place to start.'
To take part in the scheme applicants needn't be in receipt of benefits – and their benefits will not be impacted upon if they are – they need only possess a full UK driving licence, be based at a permanent UK address, have a disability, or support someone with a disability, and the necessary funds to meet the payments. Vehicles can be selected via the internet, telephone, or even by post, so applicants need not worry about attending a show room, and aftercare, servicing and maintenance packages are available for those who need them.
For more information, please visit https://www.osv.ltd.uk/masis/