Breathing, kicking a ball, digesting food, pulling your hand away from a hot pan, reacting with emotion when you hear sad news… You can thank your brain for all these things. So when something goes wrong, it can have devastating effects.
Brain injury can happen at any time, toanyone. Acquired brain injury (ABI) happens after birth and can be traumatic – caused by a road traffic accident, assault, or sports injury for example, or non-traumatic – brought on by tumours, stroke, infection or carbon monoxide poisoning, to name a few causes.
COMPLEX CONDITION
Because the brain is so complicated, the impact of a brain injury is often complicated, too. When pop star Marc Almond OBE had a motorcycle accident in the early 2000s, he spent two years rehabilitating, which included learning how to sing again. For champion rower James Cracknell, his brain injury – caused after he was hit by a truck while on his bike – has led to changes in his personality, a loss in sense of taste and smell, and the onset of epilepsy. From speech and vision impairment to depression, tremors, fatigue and memory loss, the after effects of a brain injury can be as complex as the organ itself.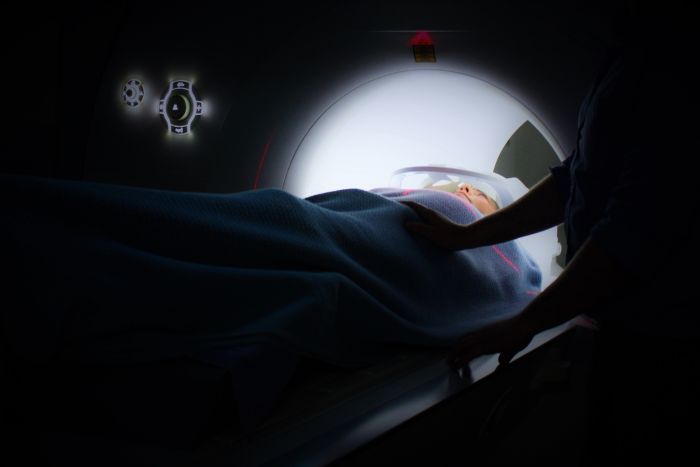 The impact of a brain injury extends beyond the injured person, having an effect on loved ones as well. In Touching Distance, a book written by Cracknell and his wife, the couple revealed that he had even become violent towards her at one point, owing to extreme changes in his personality. The shift in relationship dynamics and complex repercussions of ABI can challenge couples, with research finding that in marriages where one partner has had a brain injury, the divorce rate can be between 48% and 78%.
SEEKING SUPPORT
However, the understanding of brain injury and the interventions used to treat and support those with it are advancing all the time. Headway, the Brain Injury Association, offers all sorts of help, such as a network of local branches across the UK, a national helpline, information resources and day centres, while Headway acute trauma support nurses (HATS nurses) work across the country helping people with acquired brain injury and their families.
HATS nurse manager Mandy Haughton explains: "Our role is in providing emotional and practical support, advice and information to patients and family. Patients encounter many different staff, so our nurses offer continuity – from critical care to rehab and beyond." The nurses also help with practical issues, such as power of attorney and benefits. Mandy thinks the biggest misconceptions about brain injury centre around the fact it's a hidden disability. "People don't really understand what the effects of a brain injury are," she says. "You look unchanged, but actually there's an awful lot going on that others can't see. It can have quite a devastating impact on the individual."
A LONG JOURNEY
Scientists are learning every day about the brain and how it works. It can be a steep learning curve when it comes to ABI for both medical practictioners and patients. So what advice would Mandy offer to anyone who's recently had a brain injury, or their loved ones? "Listen to your body and try not to fight it because fatigue can be an awful problem," she explains.
"For the family, communication is a vital part of the journey – understanding what's happening and why, having those conversations with multidisciplinary teams or seeking help so they can support each other through that journey. It's going to be a long journey. You need to take it one day at a time."
SUPPORTING CHILDREN WITH BRAIN INJURY
Tyler Manley, a 13-year-old from North Yorkshire, was diagnosed with a brain tumour in September 2013. After surgery, chemotherapy and radiotherapy, Tyler was doing well and returned to school, although she was left with a serious brain injury. As she moved to secondary school, her difficulties with memory, fatigue, concentration and balance became more apparent.
She felt increasingly isolated and was quickly losing confidence. Tyler was supported in secondary school by The Brain Injury Community Service, who ensured she received the right assistance in class and input from local therapy teams so she could continue to improve.
Tyler and her mum feature in a special film by The Children's Trust, appearing as illustrated characters accompanied by a personal recording of their experiences. The Trust is the UK's leading charity for children with brain injury and neurodisability, and aims to help children with brain injury get the support they need in their community. The video explains how the Brain Injury Community Service, delivered by The Children's Trust, offers children with acquired brain injury free clinical screening, advice and onward referral after they have been discharged from hospital and at key stages of childhood.
It's hoped that the short film will help children andyoung people experiencing similar difficulties.
Watch and share the video by visiting their website.
Are you following us on Twitter yet? Make sure you do to keep up-to-date with Enable.