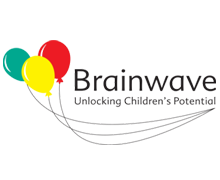 On Sunday 8 December, the people of Birchwood, Warrington are advised they'd better watch out and better not cry as hundreds of Santas dash around the streets to raise funds for the children's charity, Brainwave. The charity is hosting a 5km fun-run, with all runners dressed as Santa Claus himself, to spread a little Christmas spirit to Cheshire as well as raising vital funds.
The Santa Dash starts and ends at the Birchwood Shopping Centre at 10.00am, with a 1k Santa Parade also taking place at 9.45am, when children will have the opportunity to walk a lap of the shopping centre.
Funds generated will go to the charity, Brainwave, which enables UK children with disabilities and additional needs to achieve greater independence.  For example, helping a child to walk or ride a bike, to recognising colours or to write their name.
The children have a range of conditions including Autism, Cerebral Palsy, Down's Syndrome and rare genetic disorders.
Brainwave Chief Executive, Phil Edge, said: "Christmas is a time for giving, and we hope that the public will support our running Santas with their encouragement and donations. On behalf of the children we support, I'd like to thank all of our Santas and all the donors for their generosity, and feel confident that their good deed will be noted by the main man himself on Christmas Day."
To enter today, go to www.brainwave.org.uk/events/north-west-santa-dash